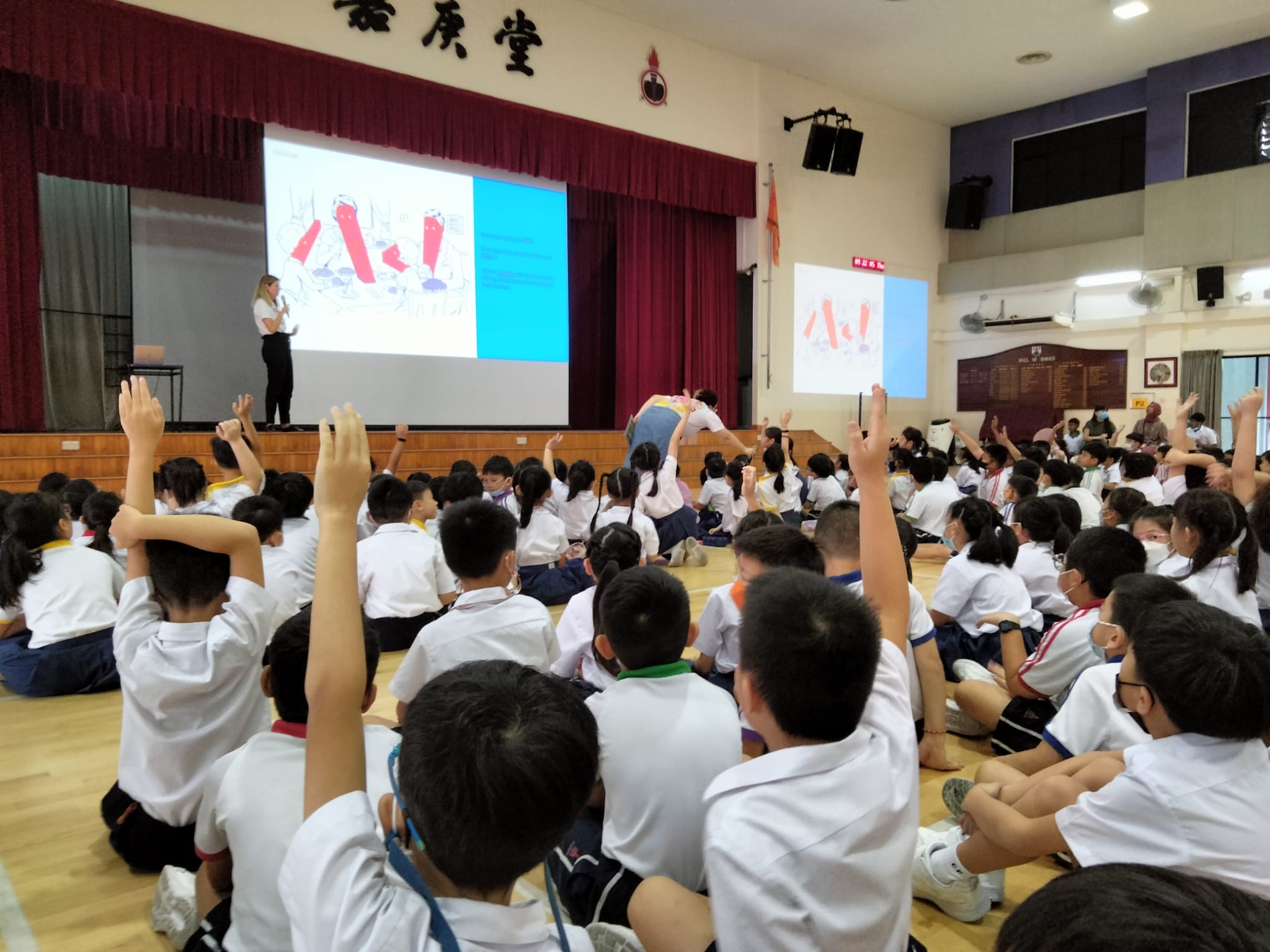 EYEYAH! School Programs
20 Oct 2023
We offer a host of programs including IPW/ALP Curricula, Educator Training, Assembly Talks and Workshops.
All our programs use a visual approach with a collection of specially curated illustrations and a slow looking approach to prompt conversation. This is supported by games, puzzles, apps and quizzes to retain attention and make learning fun. A device is recommended for the majority of our workshops.
Primary School Programs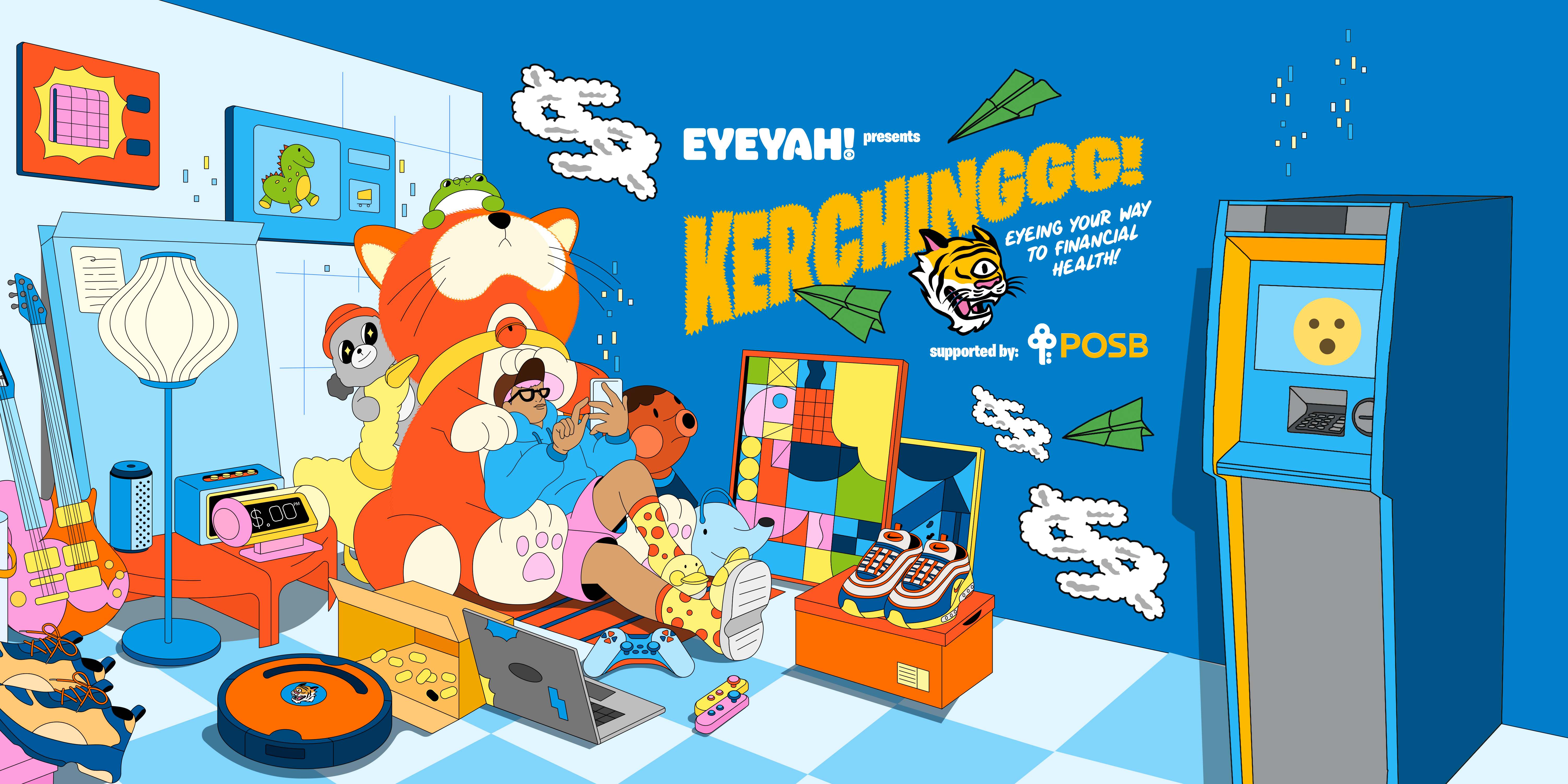 Kerchinggggg!
Eyeing your way to financial health for primary schools.
Assembly talk
Workshop
Pop- up ATM Exhibition
Financial Literacy posters
Click here to learn more
This is a FREE program supported by POSB.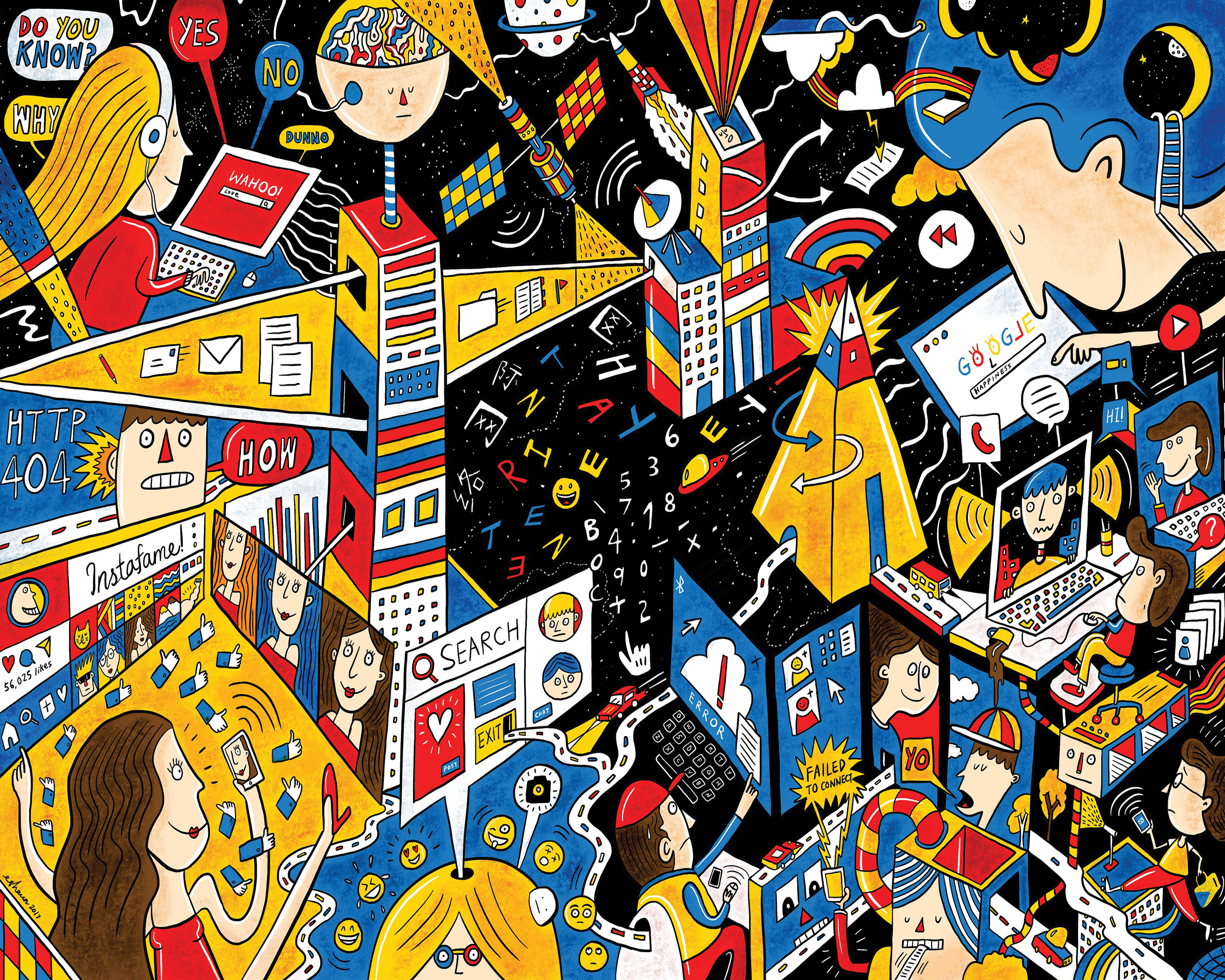 Social Media & Self-Image
Primary school Assembly talk and Workshop about Social Media Anxiety and Self-Image Empowerment.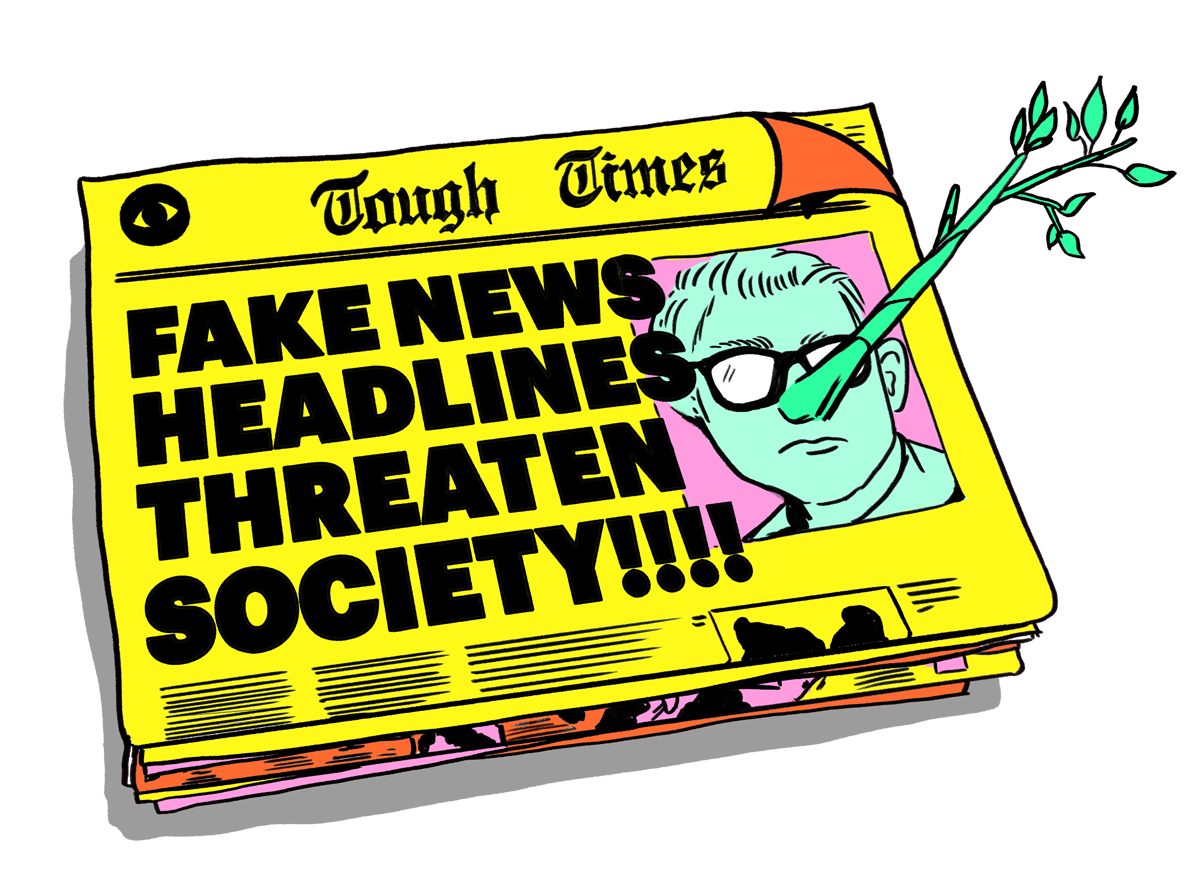 Fake News Assembly Talk 
Includes a Fake News Quiz and equips students on how to verify the information they consume as well as how misinformation spreads.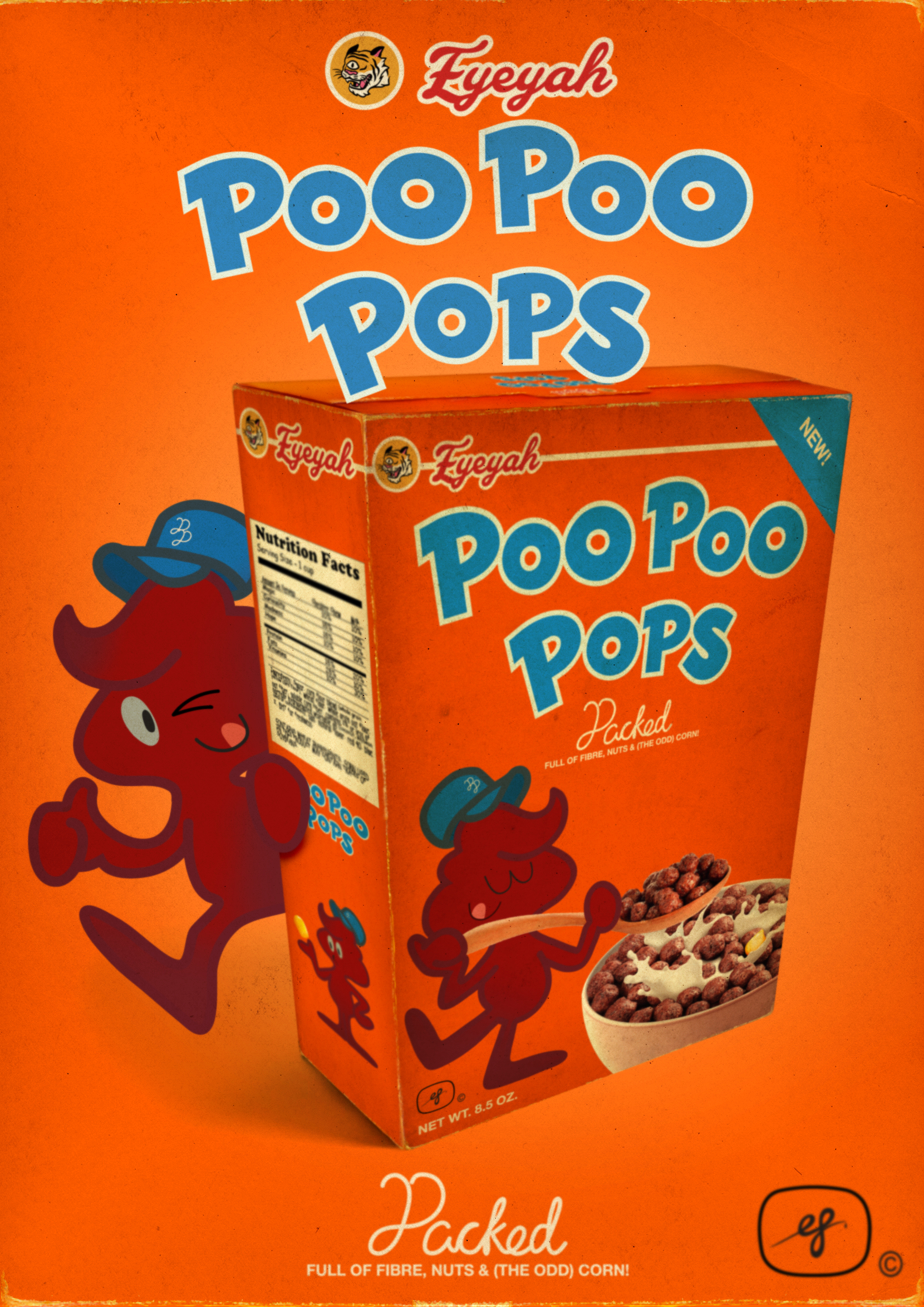 Responsible Consumption 
Healthy eating focused assembly talk and workshop covering balanced diet, risks of excess sugar, chemicals in food, food advertising and food waste.
8-Week Sustainability Themed Program (ALP, IPW) 
Includes a teacher training workshop and provision of lesson slides.
To develop divergent and design thinking abilities. Broken up into chapters including an ugly vegetables AR experience.
Secondary School Programs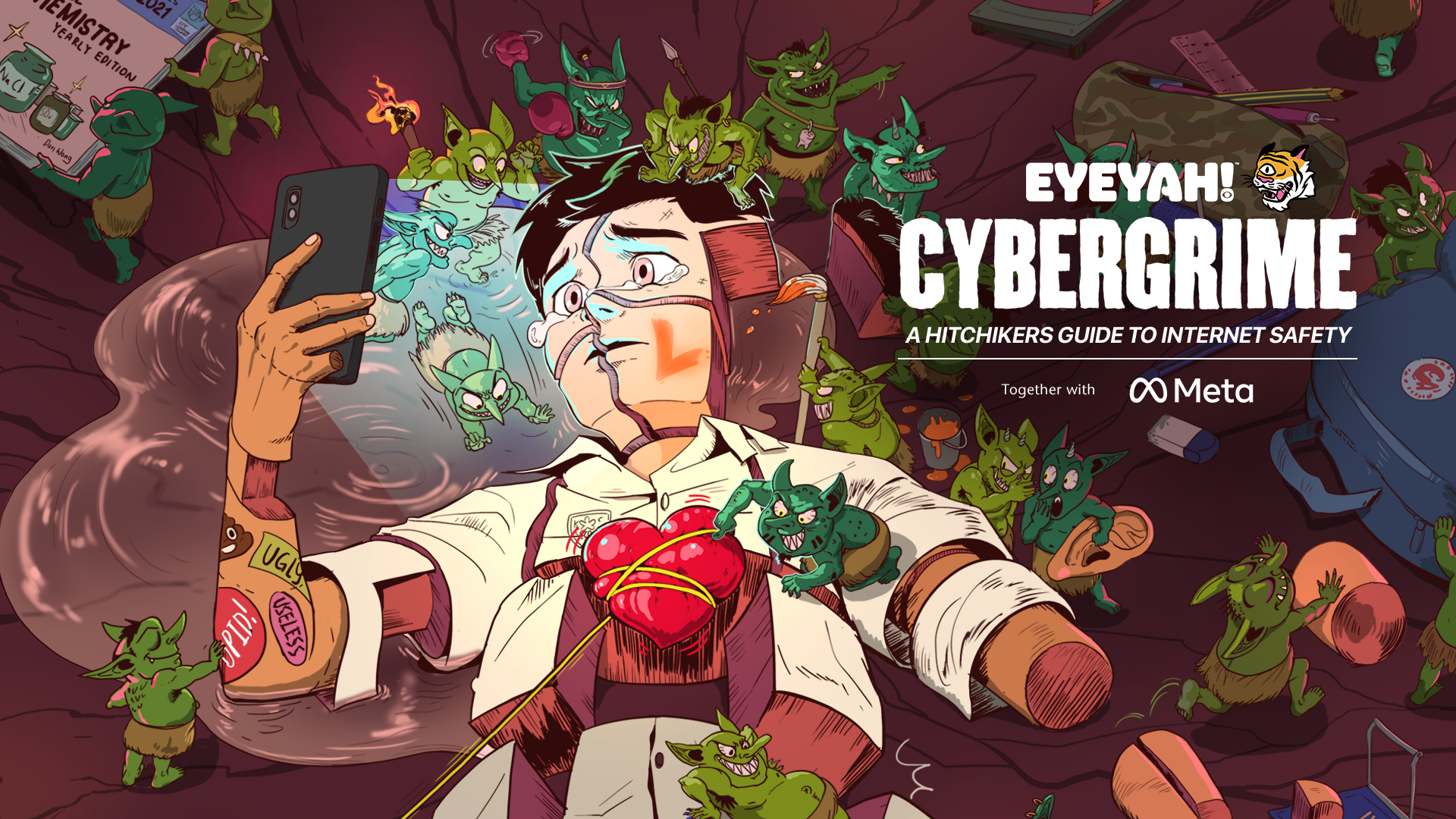 Cybergrime
A Hitchhiker's Guide to Internet Safety
A free digital toolkit with 120 mins of illustration based lessons covering topics such as Cyberbullying, FOMO and Social Media Addiction.
Click here to learn more
This is a FREE program supported by Meta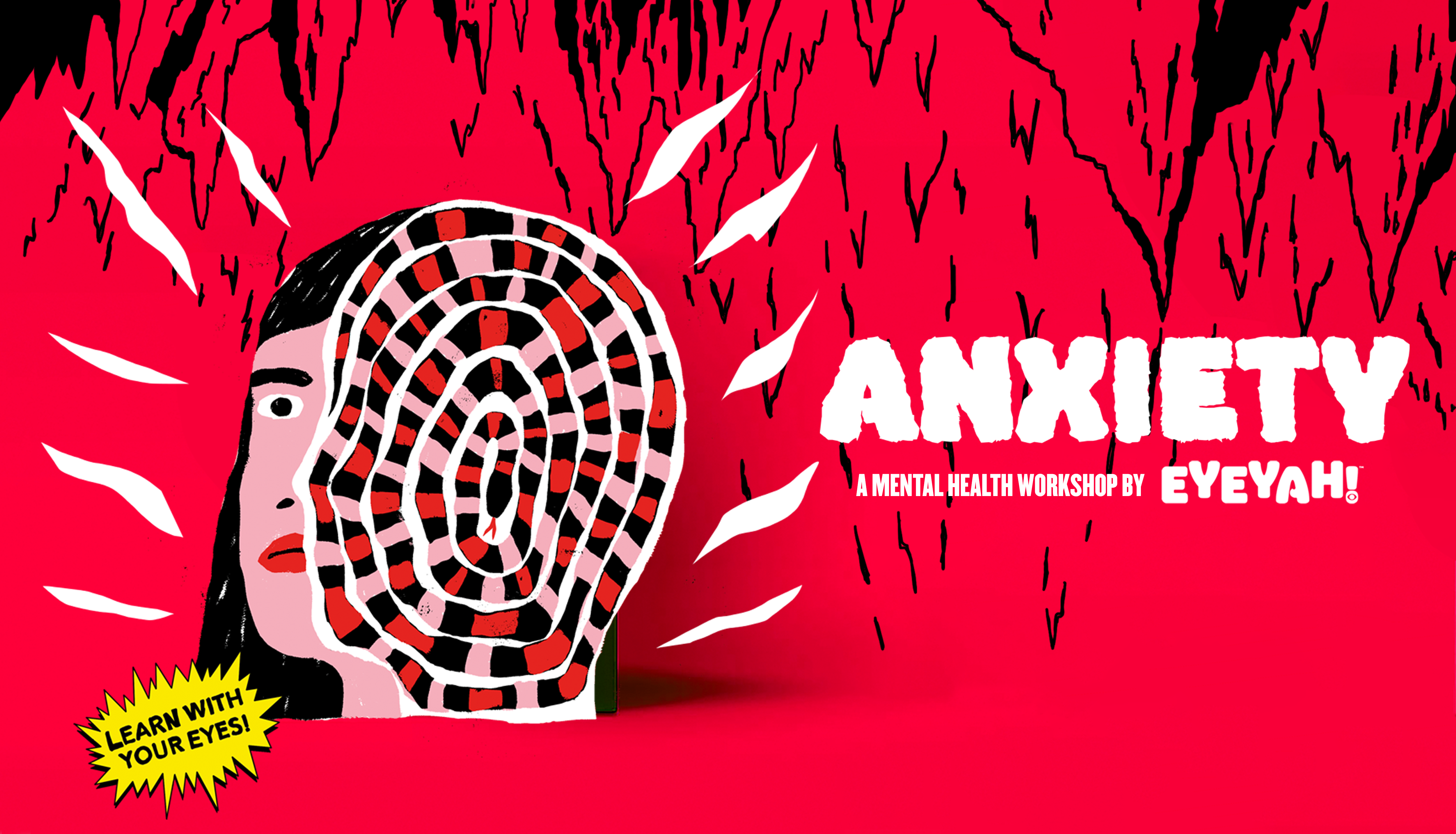 Anxiety
A Mental Health Program for youths.
This includes an assembly talk and 8-weeks worth of image based lessons.
Teacher Training to use the materials or Facilitator-run Workshops are both available.
Topics covered include: What is anxiety, What does Anxiety look & feel like, Types of Anxiety, Coping Mechanisms and Resilience.
If you are interested in any of the programs above and want to bring them to your school, please contact us at education@eyeyah.com