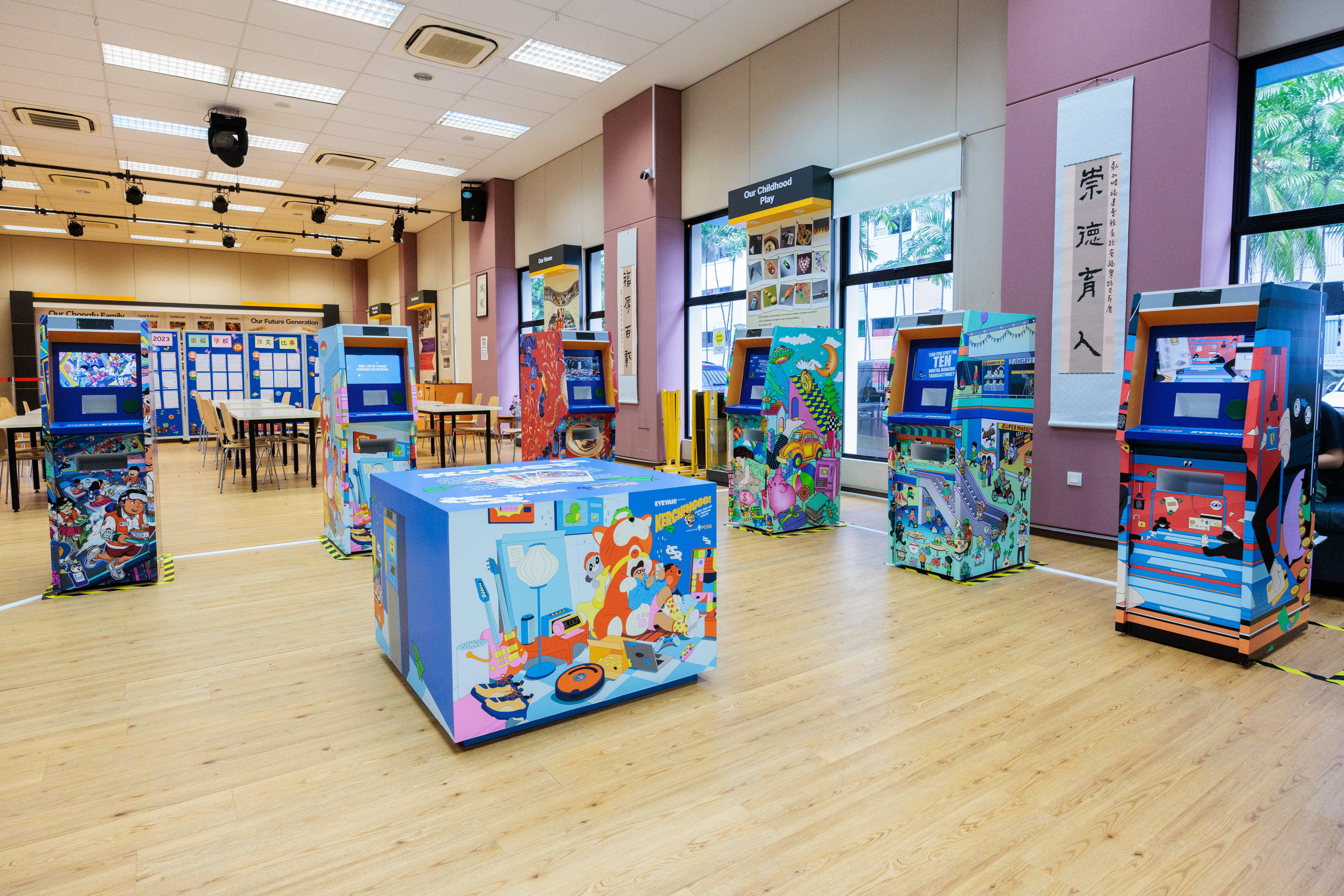 EYEYAH! and POSB team up to teach children about Financial Health
30 May 2023
Singapore, 22 May 2023. A 2022 Smart Wealth study revealed that 55.2% of Singaporeans say they are financially illiterate. The Financial Educators Council states that "Early financial literacy teaches kids how to have a good relationship with money, an invaluable lifelong skill that won't ever be forgotten".
By 2025, most students in Singapore will be able to use e-payment when they buy food and drinks or items from the bookshop in school. This follows a three-year memorandum of understanding signed between DBS and the Ministry of Education (MOE), which will expand the POSB Smart Buddy programme across all primary and secondary schools, and junior colleges as well as Millennia Institute by 2025.
EYEYAH! has been running thematic programs using visual learning in schools since 2017. Now in partnership with POSB, they have developed a learning journey to teach 6 – 12 year olds key concepts of financial literacy. The topics covered include saving, needs VS wants, temptations to spend, compound interest, as well as an introduction to topics such as cryptocurrencies and ethical purchases. The use of custom-designed illustrations and animations, combined with a visual thinking routine are designed to spark curiosity, retain attention and initiate conversations.
---
"In a world where digital transactions are the norm and money is becoming invisible, teaching financial literacy from primary school is more important than ever. We want financial literacy education for kids to be fun and accessible. Through illustrations, engaging activities and conversations, we empower children to learn important financial concepts in a way that's both memorable and enjoyable. When kids enjoy learning, they're more likely to retain information and develop positive financial habits that will serve them well into adulthood."

Tanya Wilson Education Lead EYEYAH!
---
The program – which is free for schools and the public via National Libraries across Singapore – features a 'pop-up ATM exhibition' which is a collection of nine artist-designed ATMs that showcase short educational animations about financial literacy. The ATM exhibition will tour schools and NLB libraries, supported by Assembly talks and workshops.
The program is expected to reach 400,000 teachers, parents, and children by the end of 2023, with a commitment to reaching more schools in 2024.