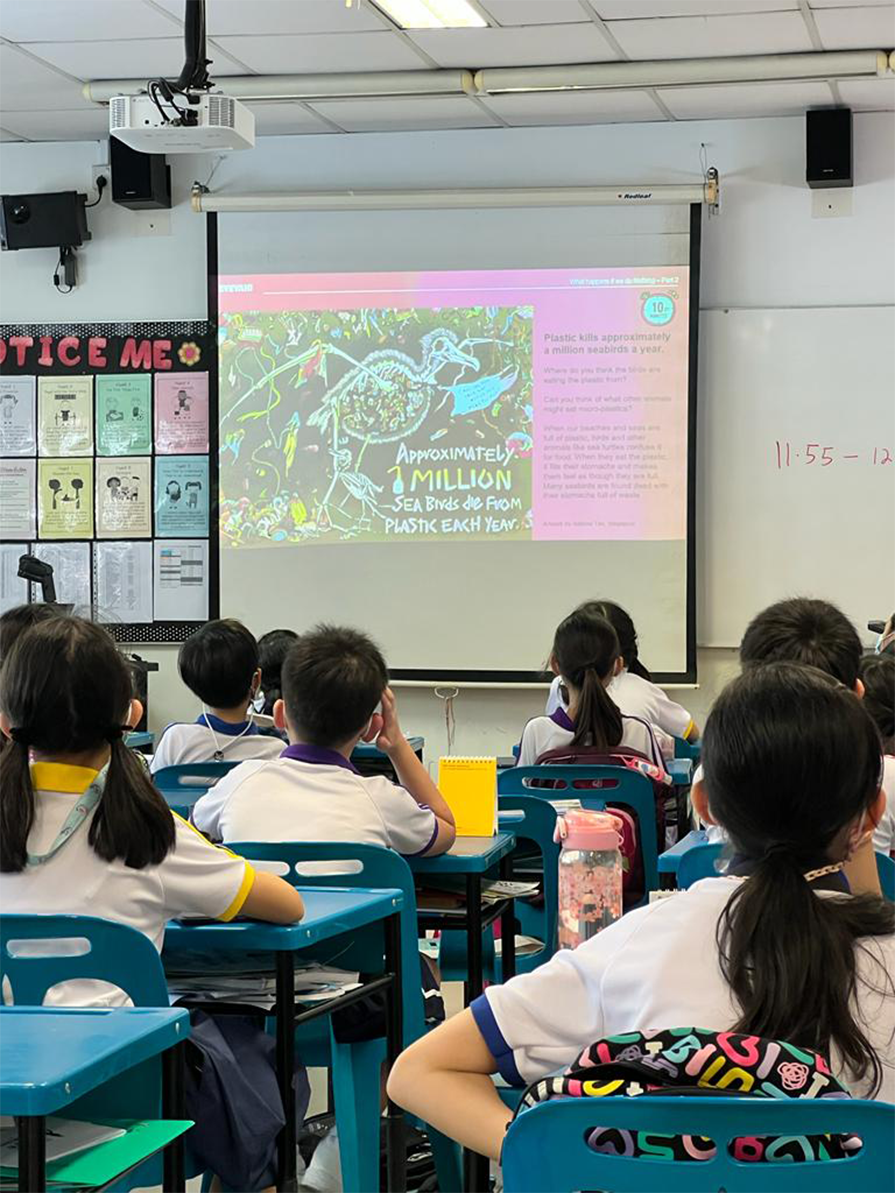 EYEYAH! x DesignSingapore Council Pilot Program at Chongfu Primary School
18 Nov 2022
Supported by DesignSingapore Council in 2021/22, Learning by Design was a pilot program to support school-based integration of design thinking into the curriculum.
As one of five pilot program partners, EYEYAH! was partnered with Chongfu Primary school as program partner for the Applied Learning Program, with emphasis on developing creative confidence and divergent thinking abilities of Primary 4 students.
The program kicked off with a teacher training workshop that saw 70% of participants confident and excited to run the lessons with their own students. EYEYAH! empowered the teachers with 10 hours worth of lessons that used illustration as a tool to develop creative muscles whilst teaching students about sustainability.
"Chongfu School is very grateful to DesignSingapore Council and EYEYAH! for this collaboration which has resulted in significant, comprehensive improvements in the Design Thinking mindsets of not just students, but also the teachers conducting the programme." Mr Jonathan Ng, Head of ICT, Chongfu School.