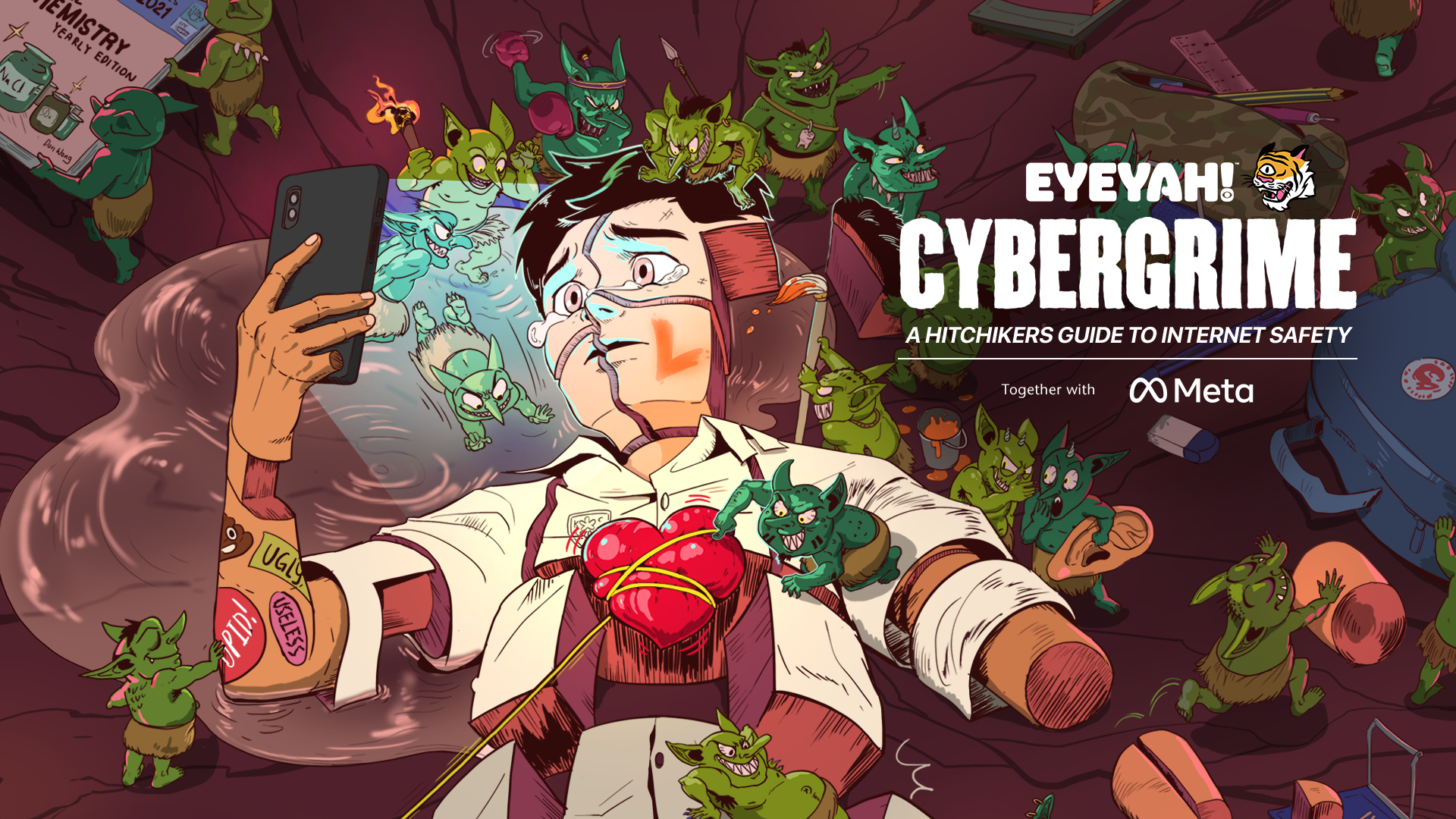 CyberGrime: Online Harms Toolkit for CyberGuardians.
17 Oct 2023
CyberGrime is a comprehensive toolkit to run a student or educator led conversation about online harms. The toolkit is supported by Meta and free for educators and youth ambassadors.
Using eye-catching illustrations, we cover relatable and relevant topics that are essential for digital native youths. Our open conversation approach makes sensitive topics such as cyberbullying easier to digest and provokes rich discussion.
Program Topics
Feed Control
Misinformation
Dangerous Trends
Physical & Emotional Responses
Fear of Missing Out – FOMO
Cyberbullying
Social Comparison
Stranger Danger
Spotting Bots
Format
Engaging visual slides with Illustrations and question prompts & a comprehensive Facilitator Guide. The program has 110 minutes of bite-sized content.
Activities
Image-led conversations
Fake News Quiz
Invent a Fake News Headline
Scenario Discussions
Results from our Pilot Program
In October 2023, we conducted a pilot session at 40 students from Institute of Technical Education.
82% of students agreed that they are better equipped to respond to harmful content.
95% of students agreed that they are able to better manage how they interact with social media.
95.5% of students agreed that they are better equipped to deal with the impact and consequences of cyberbullying.
Facilitator Benefits
Join an exclusive community of visual language facilitators!
Facilitator training provided
Exclusive merchandise & gifts
Certificate of participation
Come join us and become a CyberGuardian today!

Email us at education@eyeyah.com to join our community and receive the free CyberGrime Digital Toolkit.