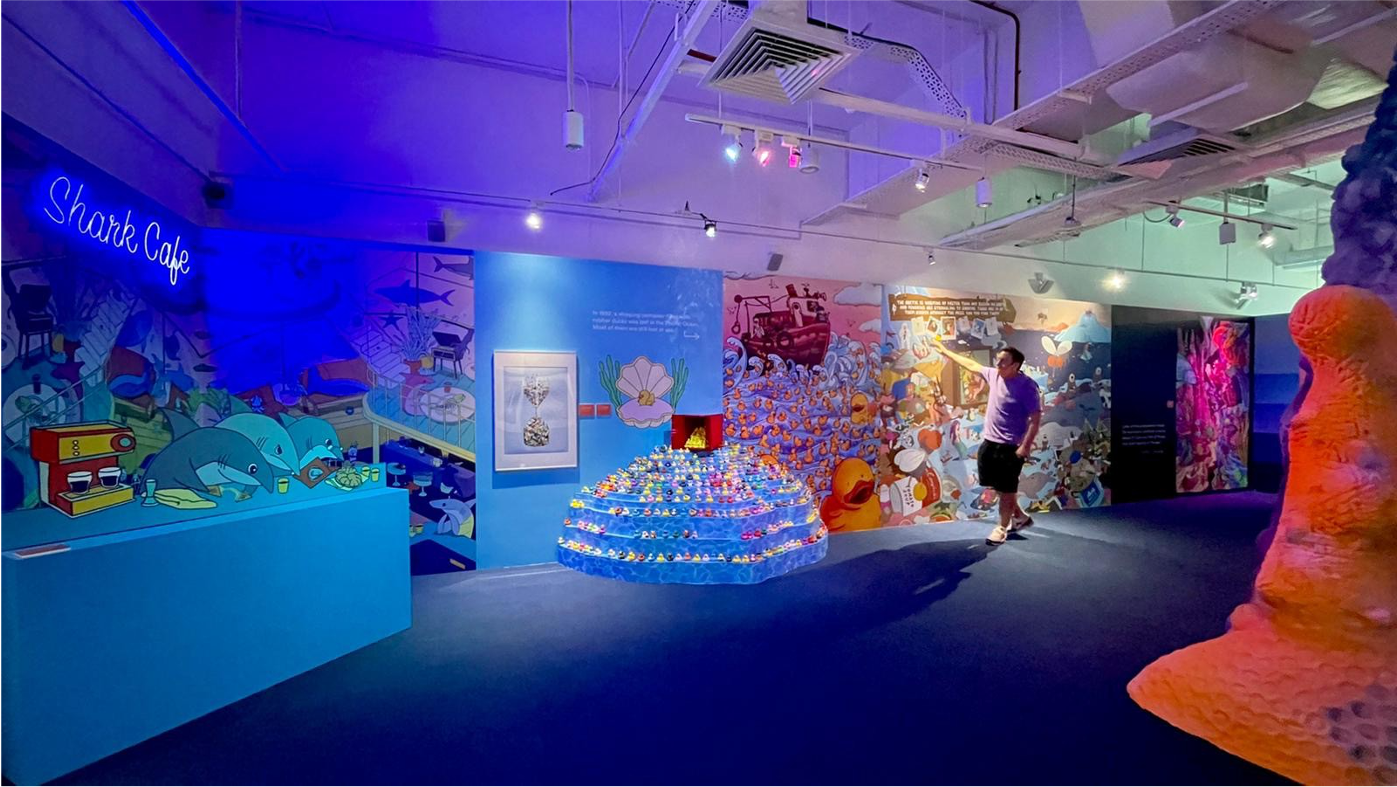 EYEYAH! Presents A Show About The Sea
23 Mar 2021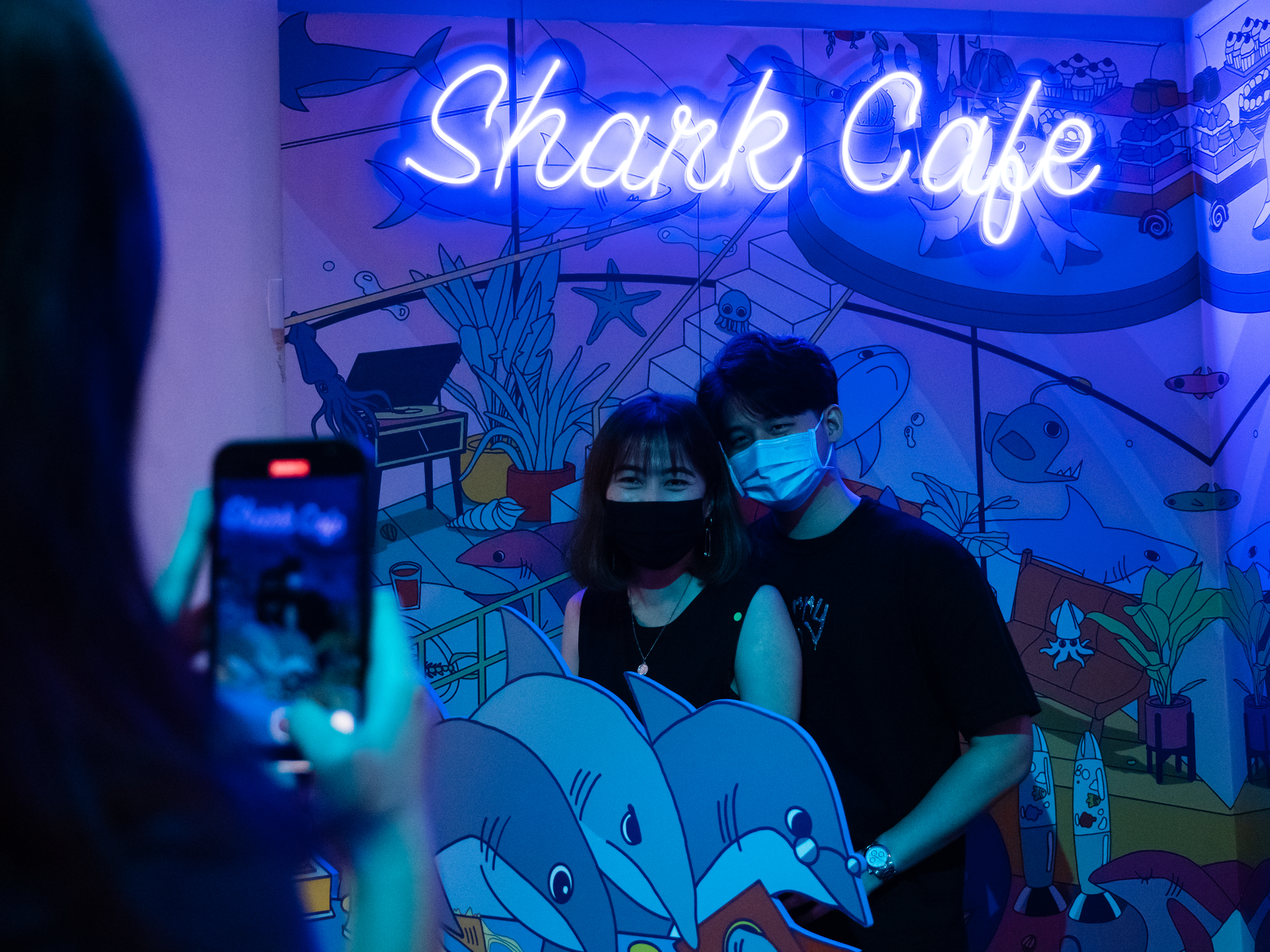 Did you know that the sea covers over 2/3 of the Earth's surface and that more than 80% of world trade is seaborne? The Sea Show, created in conjunction with Maritime and Port Authority of Singapore (MPA) was a visually stimulating and thought-provoking experience for kids and kidults to learn about the ocean.
Featuring the work of 30 artists, animators and illustrators from 13 countries, the exhibition celebrated the wonders of travellers and explorers, ships and cargoes while recognising some of the threats to ocean life. By using a visual approach combined with memorable bite-sized facts, the show explores the ocean from different angles and perspectives. Captions at children's eye level, thought-provoking questions, and puzzles printed on the wall engaged visitors young and old.
Sea creature hanging mobiles were available as a collection of socially-focused GIF stickers which visitors can use to create their own playful stories.
"In 2019, the Maritime and Port Authority of Singapore (MPA) collaborated with EYEYAH! to develop a special edition of Sea magazine. Following the success of the magazine, MPA partnered with EYEYAH! again to create an extension of the magazine, in the form of an exhibition.

MPA values EYEYAH!'s creative approach in these two projects, and how they were able to translate MPA's key messages in an interesting and relatable way to the public. It was a very pleasant working experience with the team at EYEYAH!" Cherie Lim, MPA
"The future of our planet, inextricably linked to the health of our oceans, is an area which should concern us all, from children to the elderly. Our design process was to create an experience that would not only appeal to audiences across generations, but also shed light on little-known facts, ensuring visitors walk away enlightened and inspired." Tanya Wilson, Education Lead EYEYAH!
Participating artists included Micha Huigen (Netherlands), Dirk Koy (Switzerland), Felipe Medina (Canada), Aurore Carric (France), ZootGhost (Ireland), Russell Taysom (UK), Jack Teagle (UK), Gabriel Hollington (UK), James Clapham (UK), Cesc Grané (Japan), Bang Sangho (Korea), Jarret Oh (Singapore), Anngee Neo (Singapore), Ting Ye Le (Singapore), Reynard Adrianto (Singapore), Gabriella Augusta (Singapore), Dom Llorens (Singapore), Russell Ong (Singapore), Eeshaun (Singapore), Mikee Atendido (Philippines), Hariprast (Indonesia), Maddie Egremont (Australia), Chloe Bennett (Australia), Gerson Gilrandy (Indonesia), Catherine Hom (USA), James McInvale (USA), Daniel Sulzberg (USA) and Overcookdelux (France).