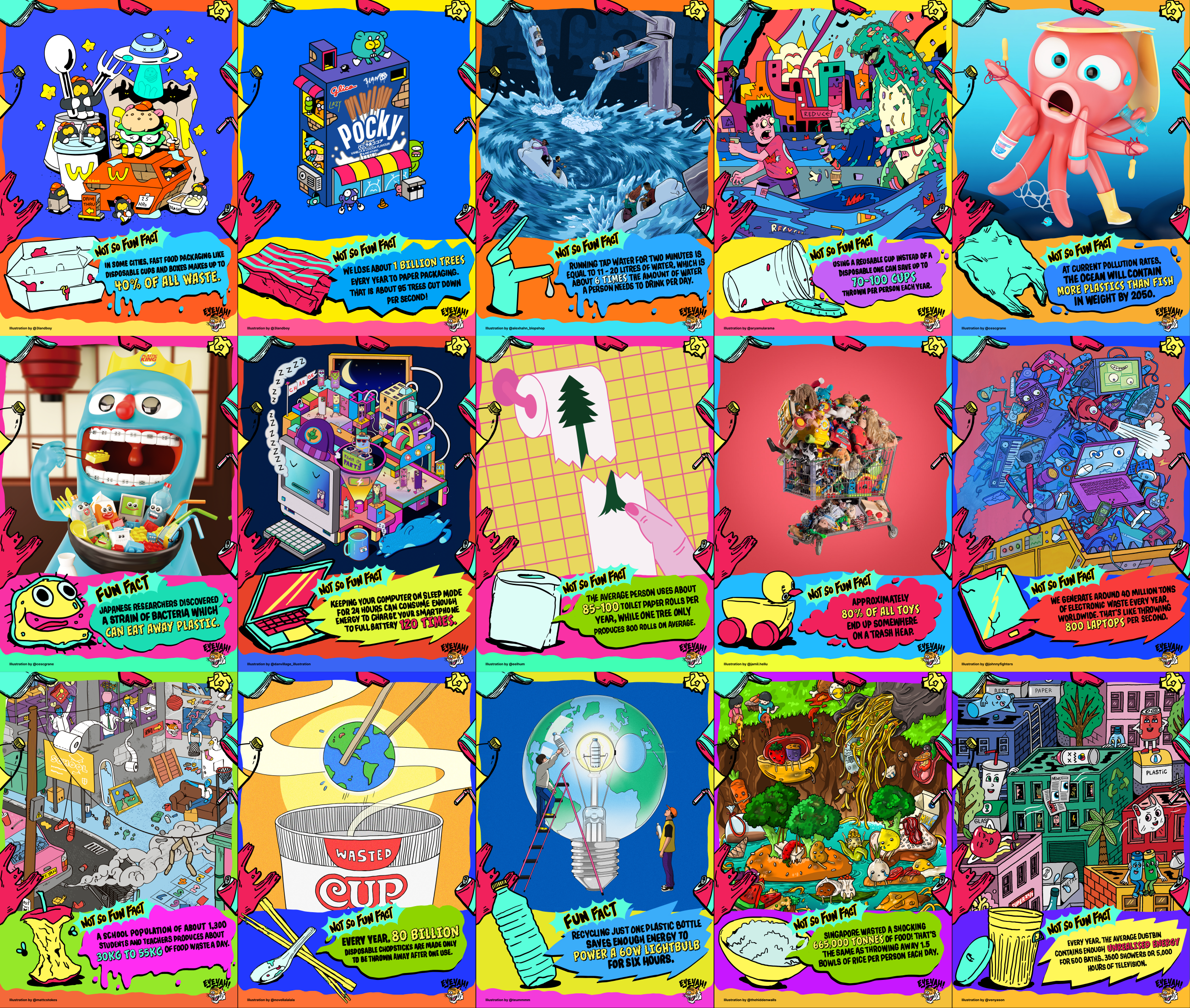 Illustrated Earth Day Themed Posters are free for Schools
15 Apr 2023
The collection of 15 posters is curated by EYEYAH! as a part of a program supported by the DesignSingapore Council.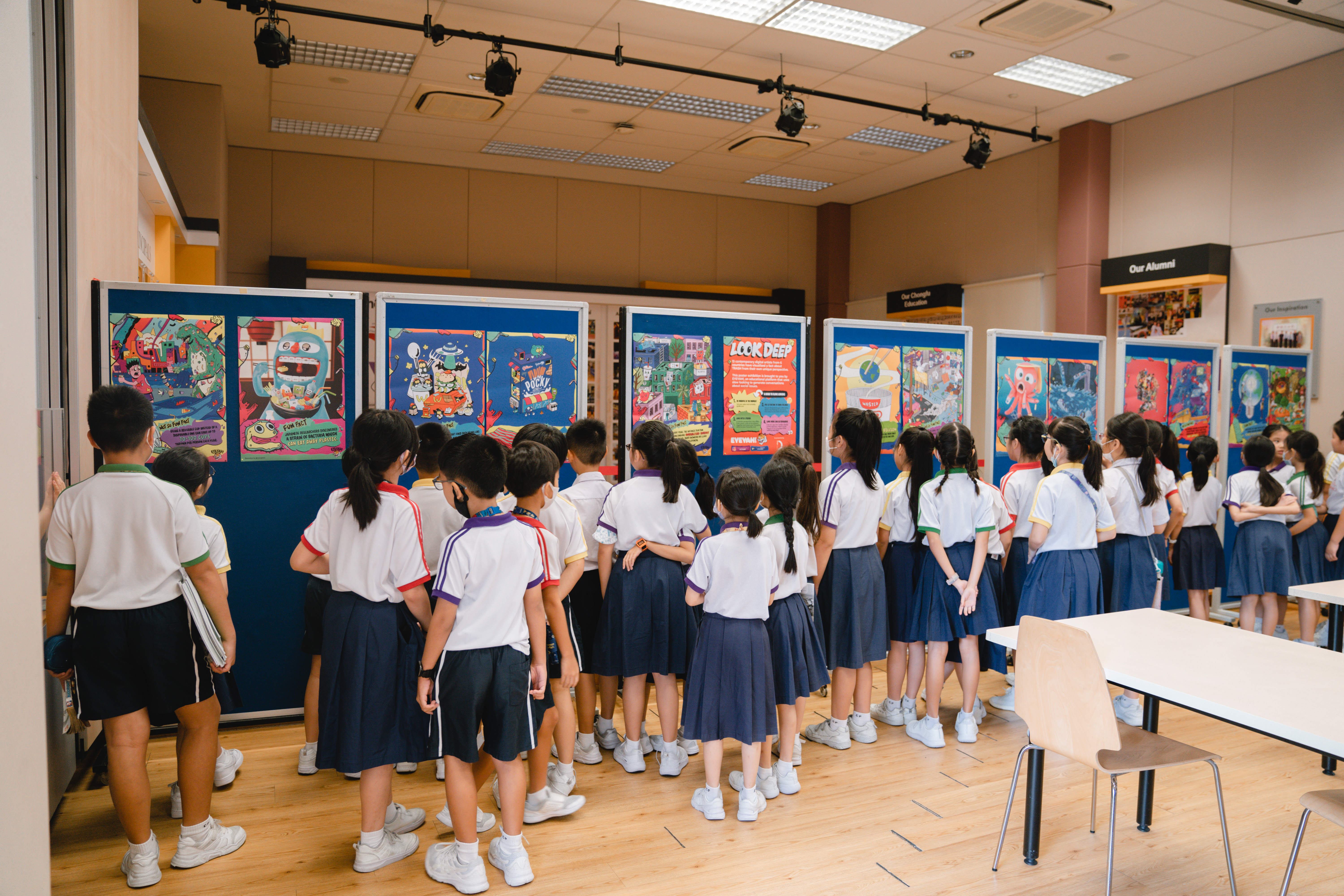 To celebrate Earth Day on 22 April 2023, EYEYAH! is offering a collection of 15 A2 posters free to schools across the world. The social enterprise has commissioned 13 illustrators from six countries including UK, US, Singapore, Indonesia, South Korea, and Japan, to visualise a collection of 'fun facts' and 'not so fun facts' relating to sustainability and saving the Earth.
The highly detailed illustrations are packed with ideas that trigger observation and imagination. The collection includes a guide to slow-looking. The posters, with a supporting curriculum, have already been trialed in two Singapore primary schools as a part of the Learning by Design – a new DesignSingapore Council (DSG) initiative aimed at nurturing design sensibilities in the young through school-based programmes.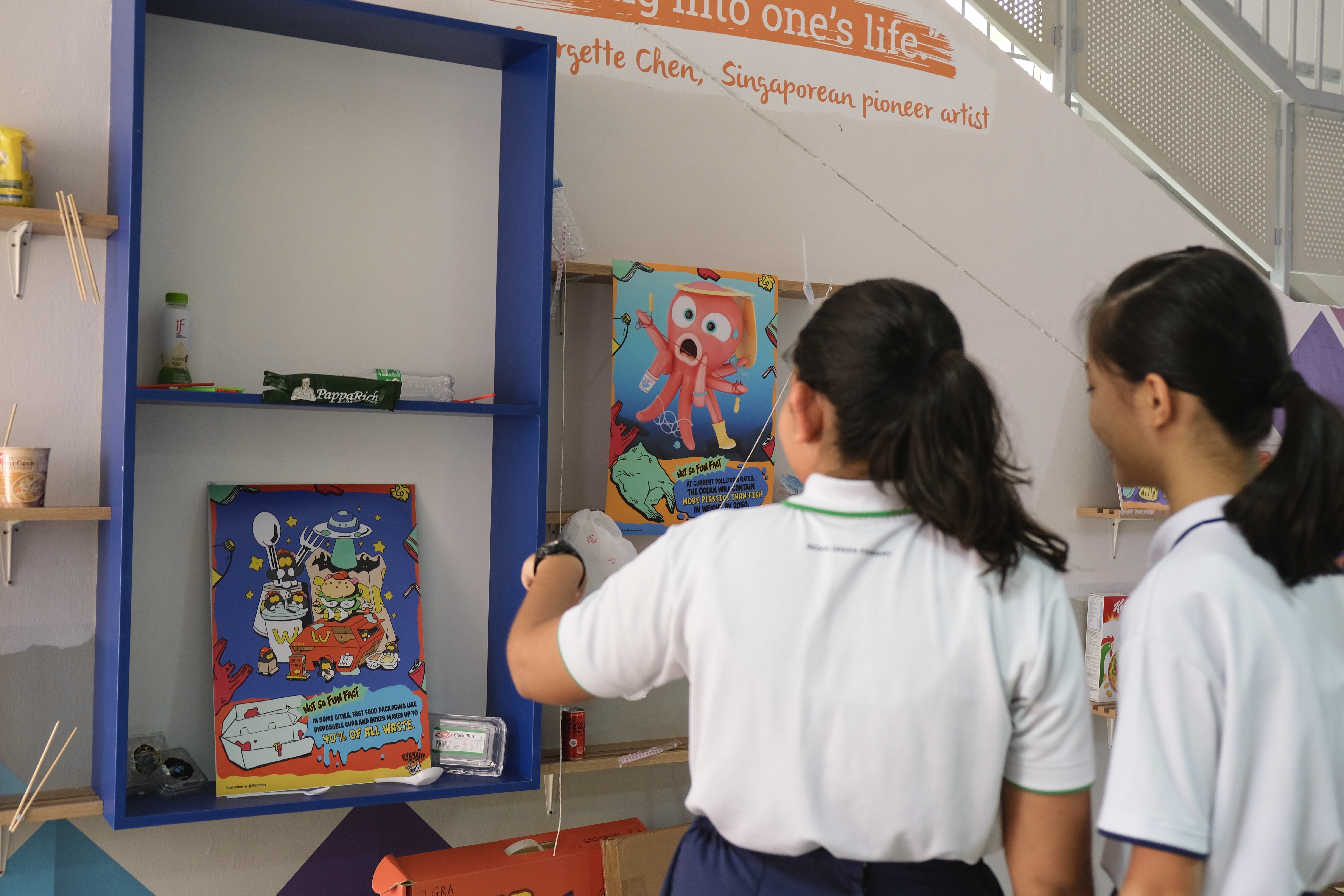 ---
"Everyone in the school loves the posters. They inspired a poster design program in the classroom and the students were so proud to have their work showcased next to the professional posters."

Judy Lian Soon, Head of Department, Bedok Green Primary School Singapore.
---
"The visual approach is a fun fresh perspective on an important topic and we hope to inspire students of all ages to slow down and be rewarded by noticing the easter eggs hidden in the illustrations."

Tanya Wilson, Education Lead, EYEYAH!
---
"We are proud to support our President*s Design Award 2020 recipient, EYEYAH!, in their continuing efforts to use visual communications to address complex social issues in an accessible and engaging way. We hope that this pilot programme will find resonance among students and educators alike, and help our younger generation look at the world with fresh eyes and empower them to be part of the change they want to see."

Dawn Lim, Executive Director, DesignSingapore Council.
---
Teachers and school reps can write to education@eyeyah.com for the digital collection and printing guidelines for the A2 posters.