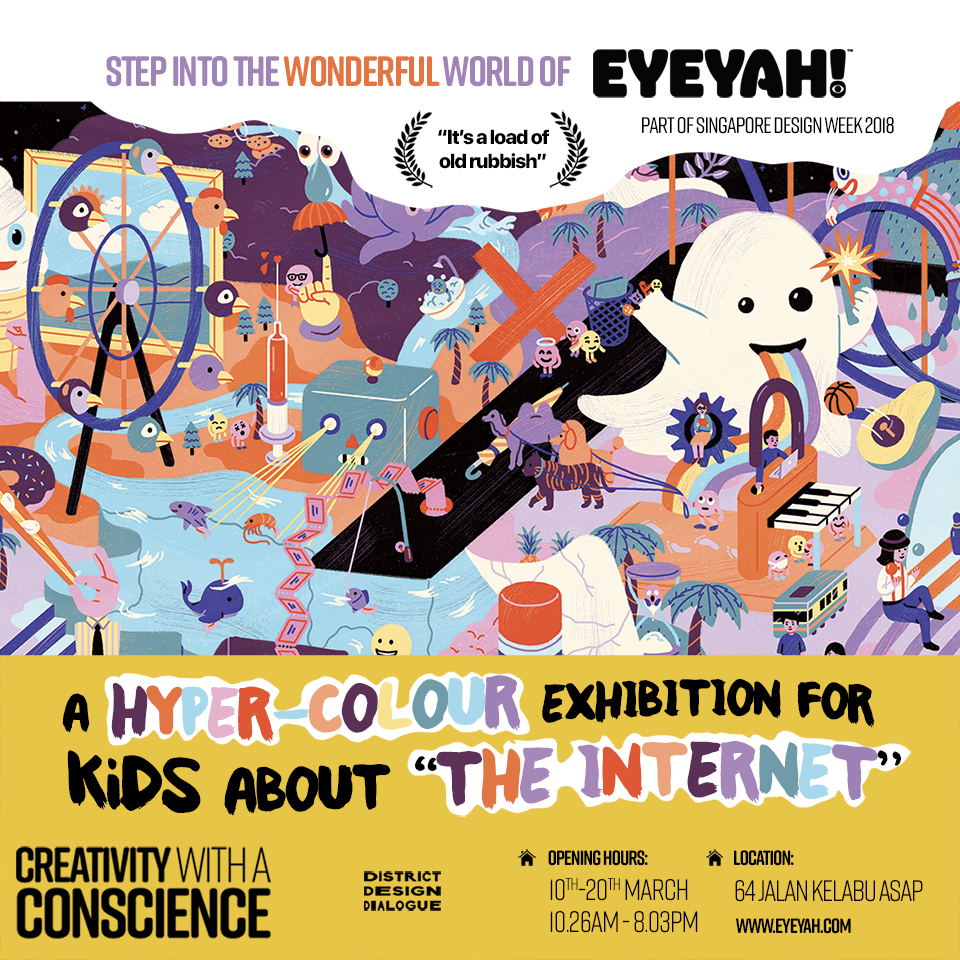 House of EYEYAH! A Design Festival Exhibition For Kids about the Internet
19 May 2018
As part of Singapore Design Week, EYEYAH! created an immersive art exhibition for children, themed around the Internet.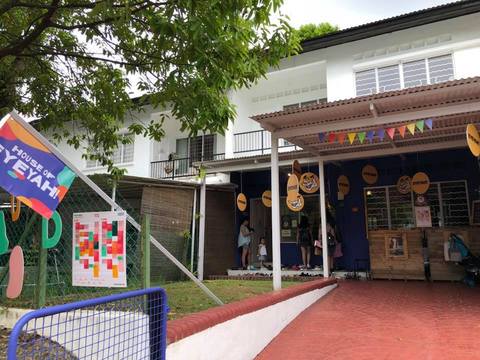 We completely transformed a terraced house in the Chip Bee district of Singapore, covering the space with art and transforming each of the rooms into a different experience.
We were delighted to welcome thousands of people over the 2 weeks of Design Festival, from our smallest fans right up to adults who had travelled from across the regional for the festival.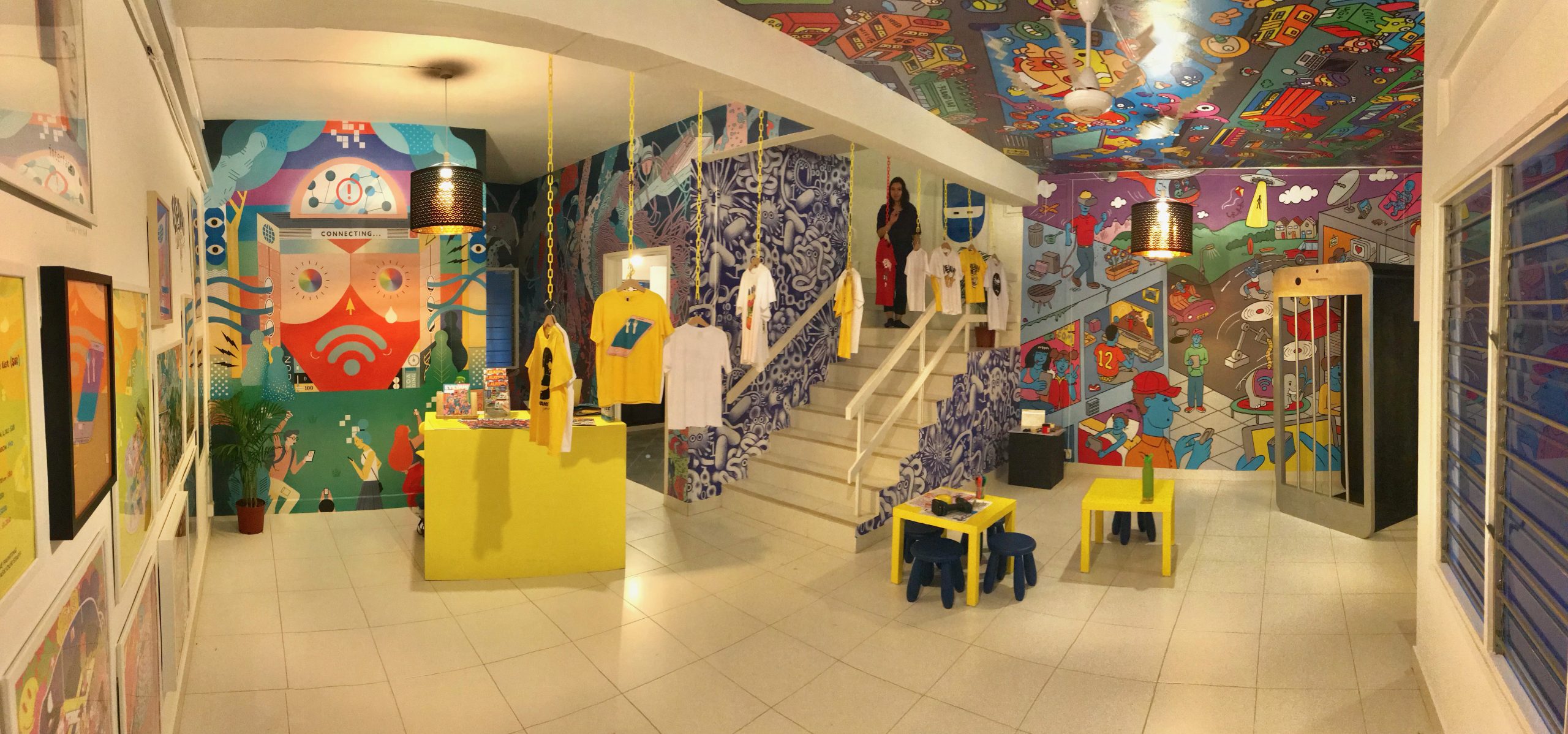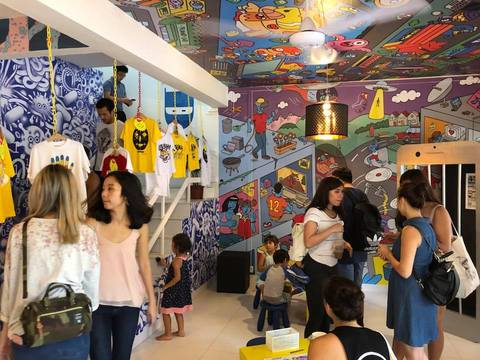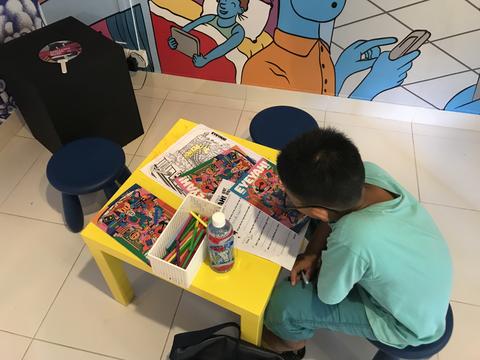 35 artworks were on display by artists, illustrators and graphic designers from over 12 countries. The works are designed to challenge perception, provoke thought, and foster observation. We handed out worksheets and invited children to spot the hidden details and layers of meaning amongst the pieces.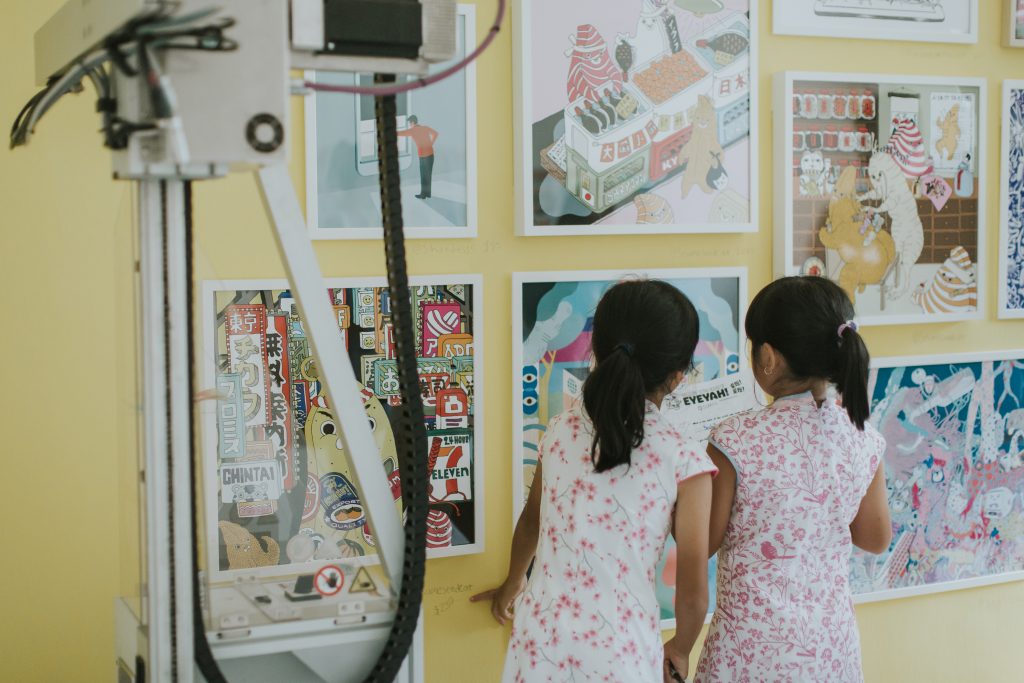 We welcomed a number of school tours and hosted workshops onsite. Our objective was to get children thinking about the Internet and learn about some of its dangers like addiction, online strangers, and cybercrime – all communicated visually through art.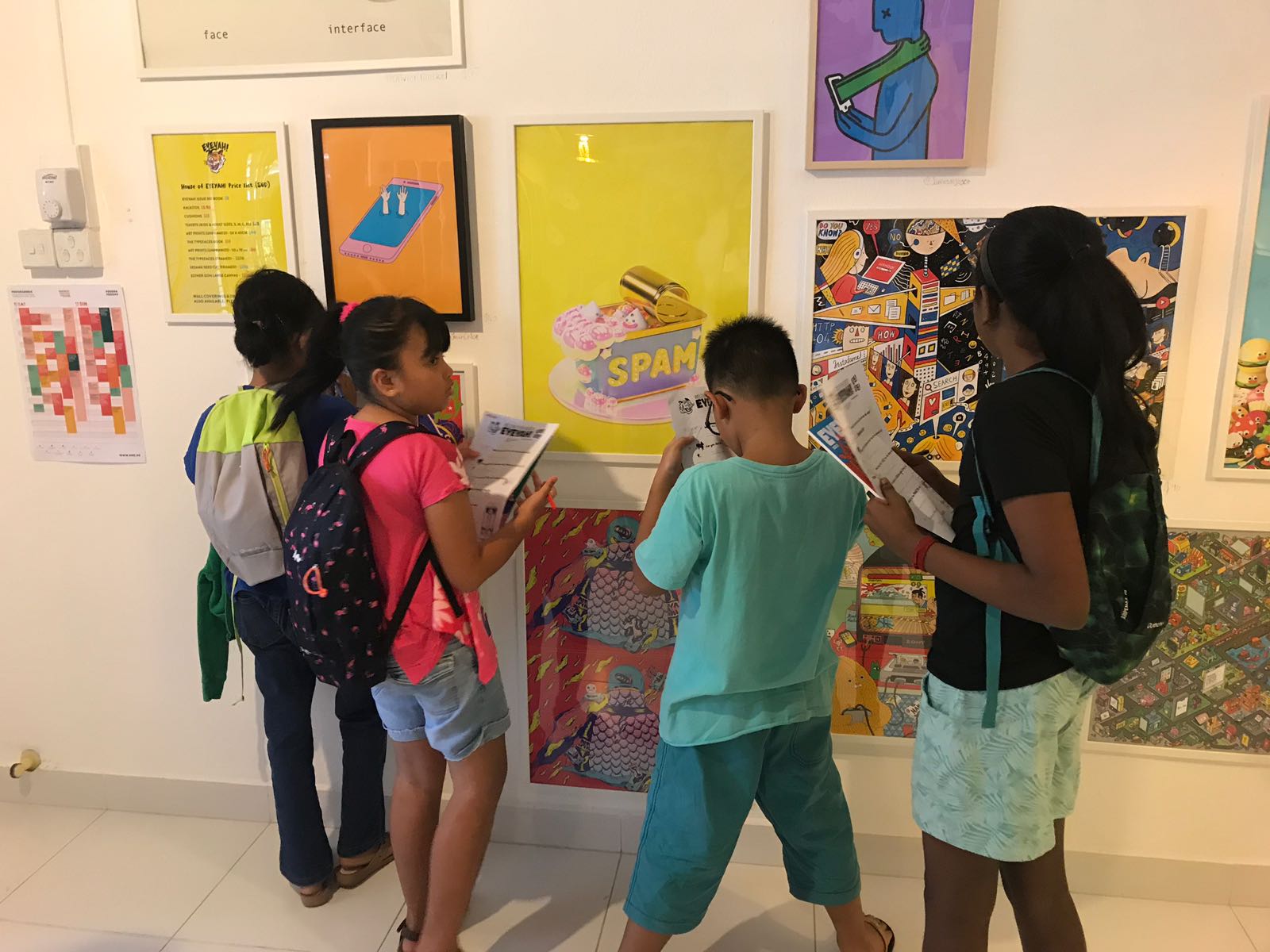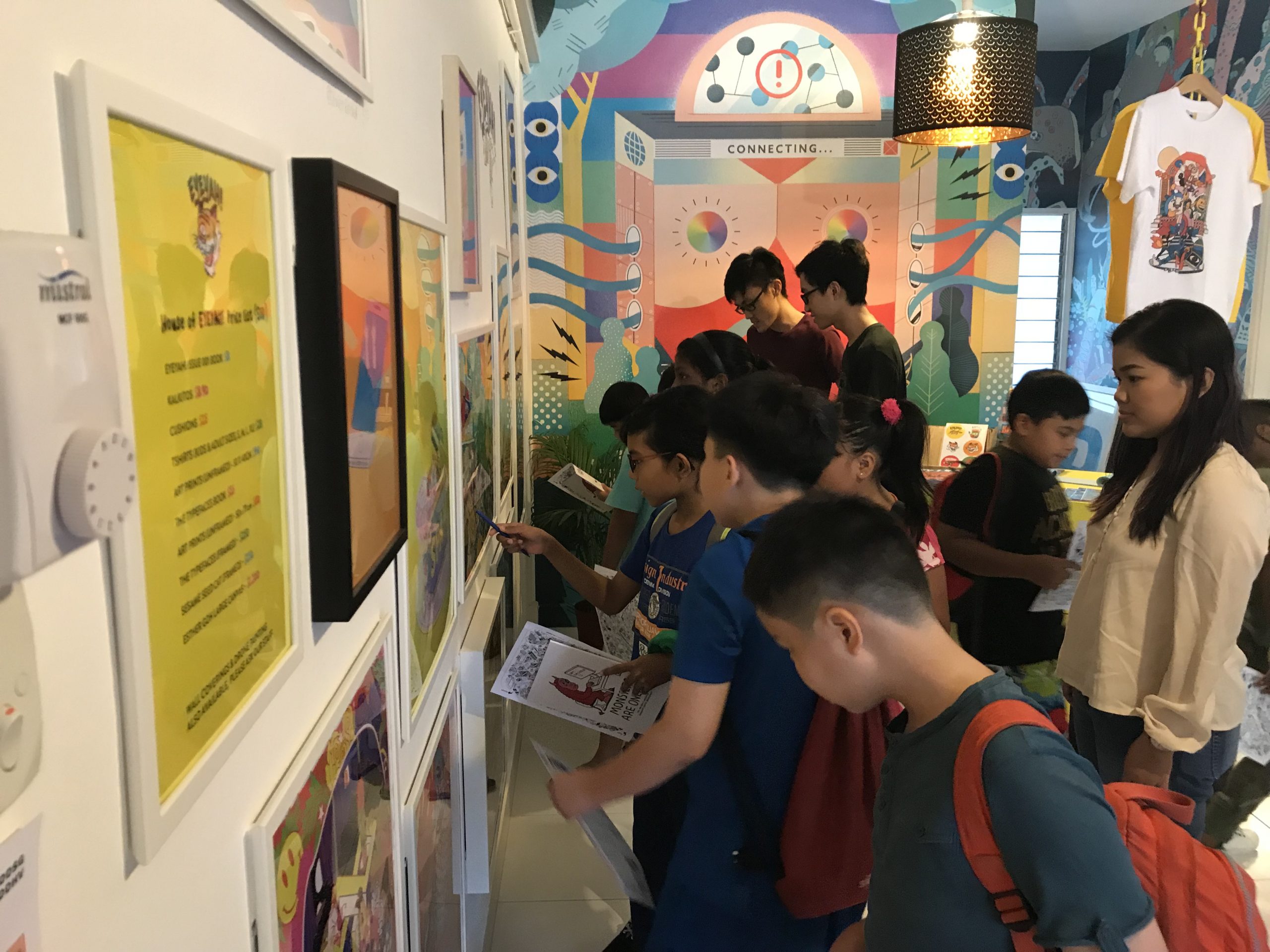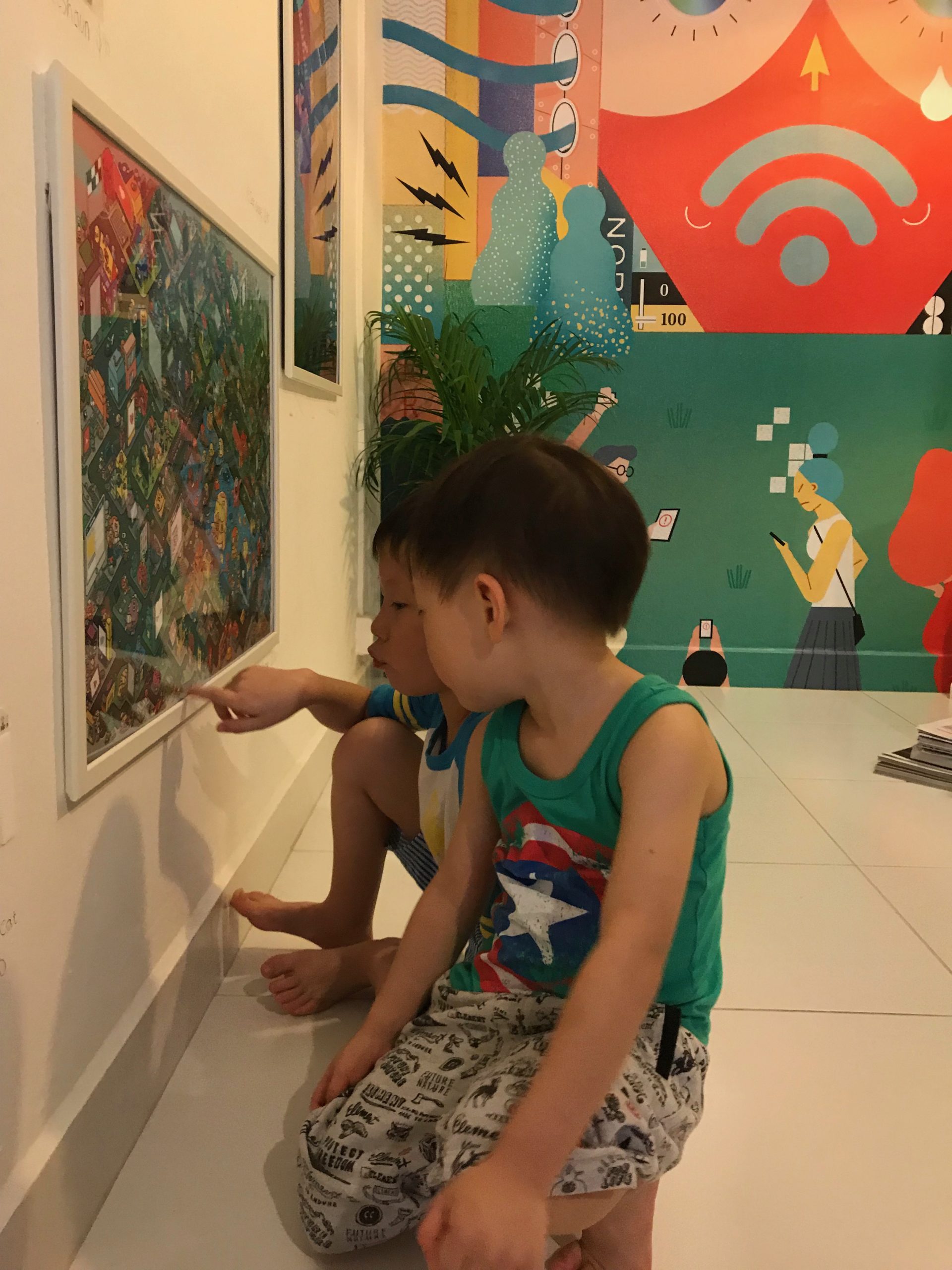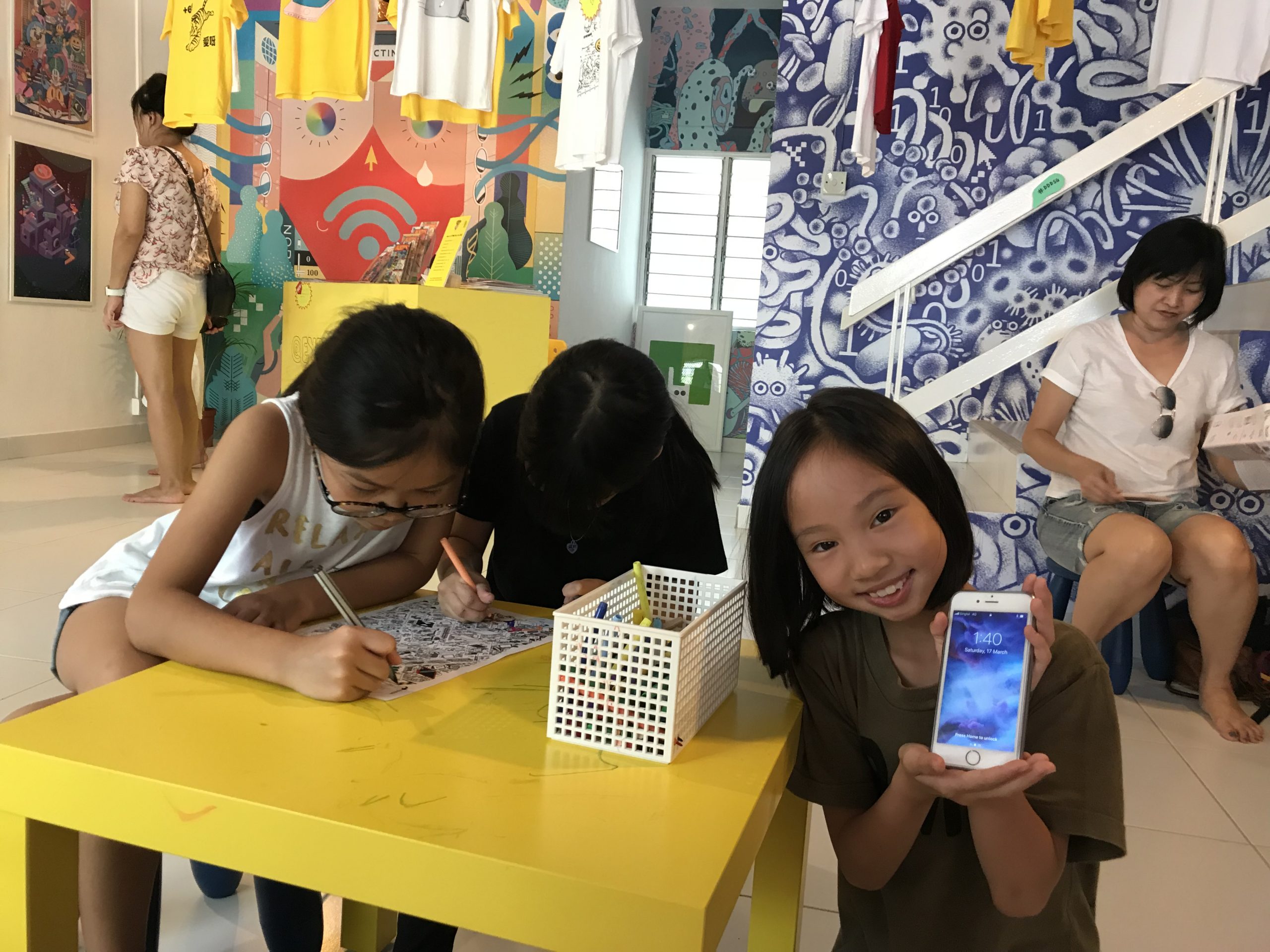 A recreation of the iPhone prison illustration created by Eyeyah! contributing artist Latif Fityani.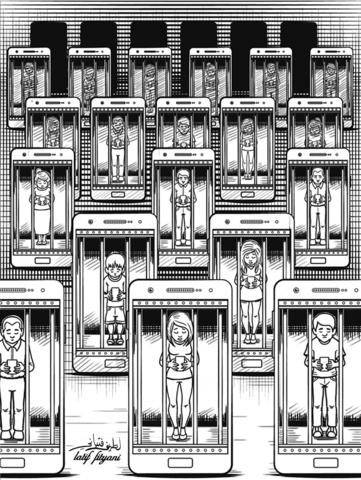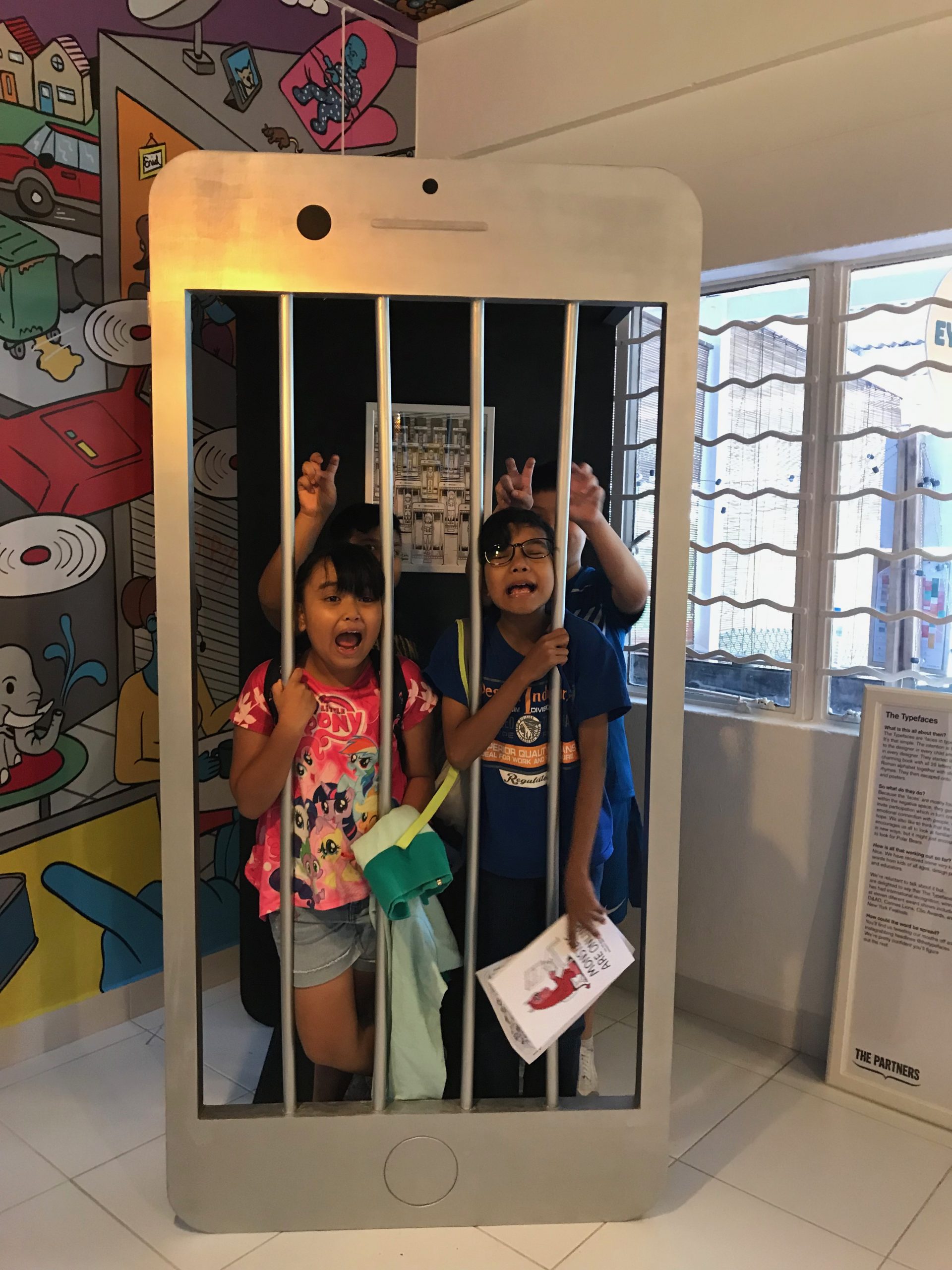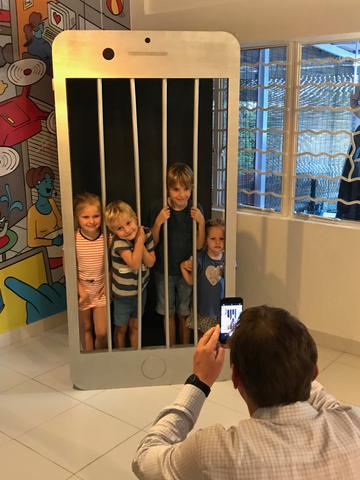 We created a kids cinema with a series of curated educational kids short films.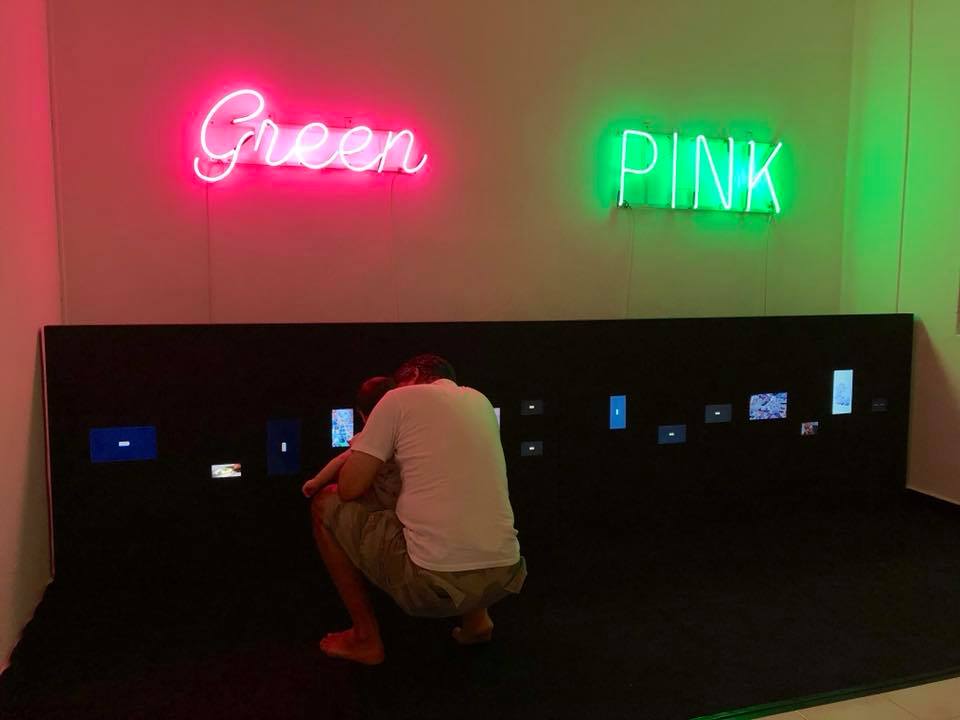 Our VR experience created in collaboration with MeshMinds was for many their first experience of Virtual Reality.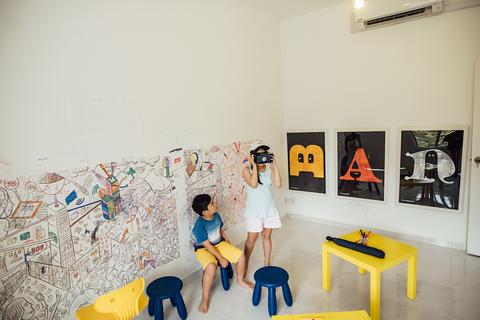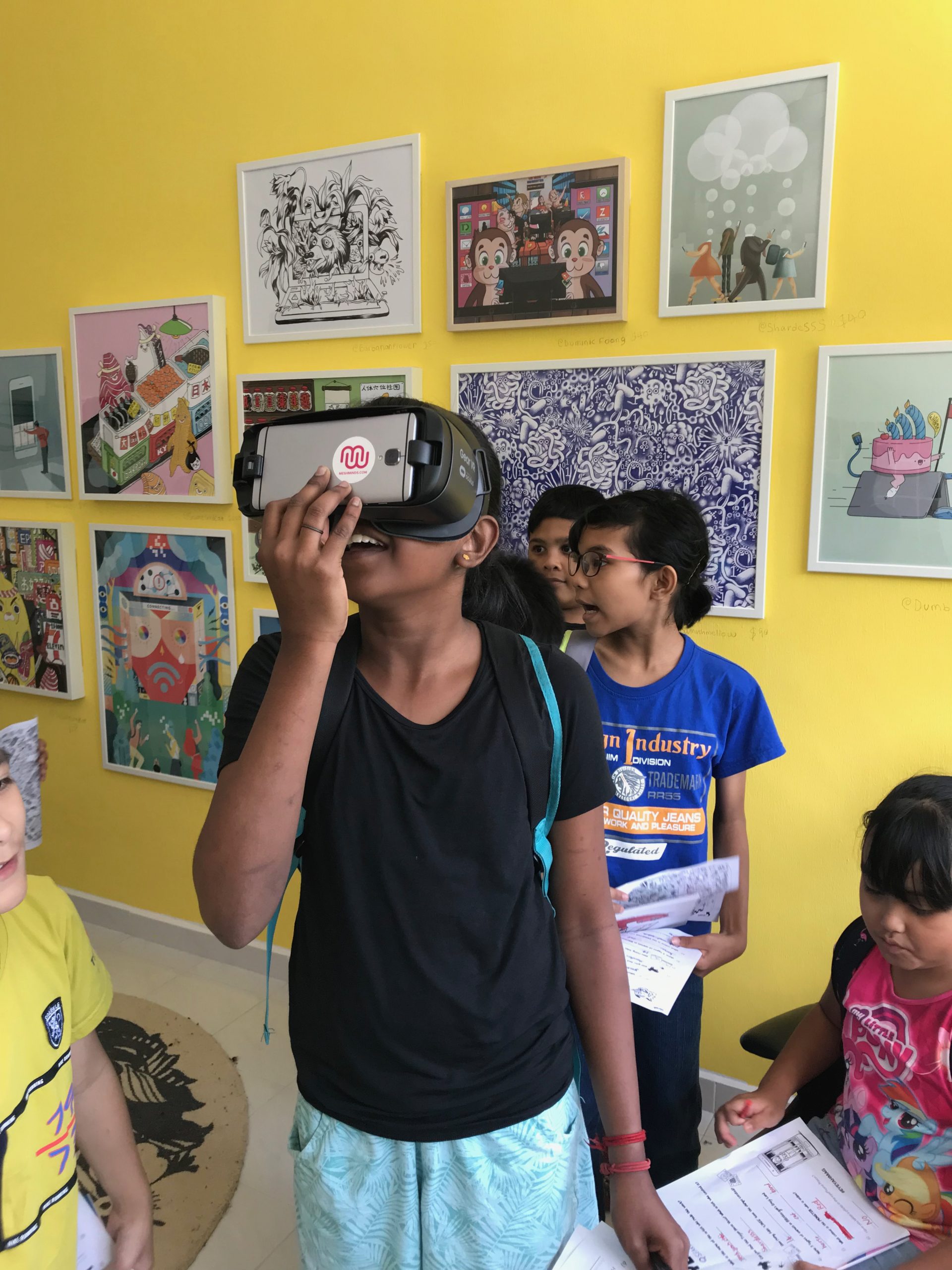 A finally, what's a kids party without a giant colouring-in on the bedroom walls?