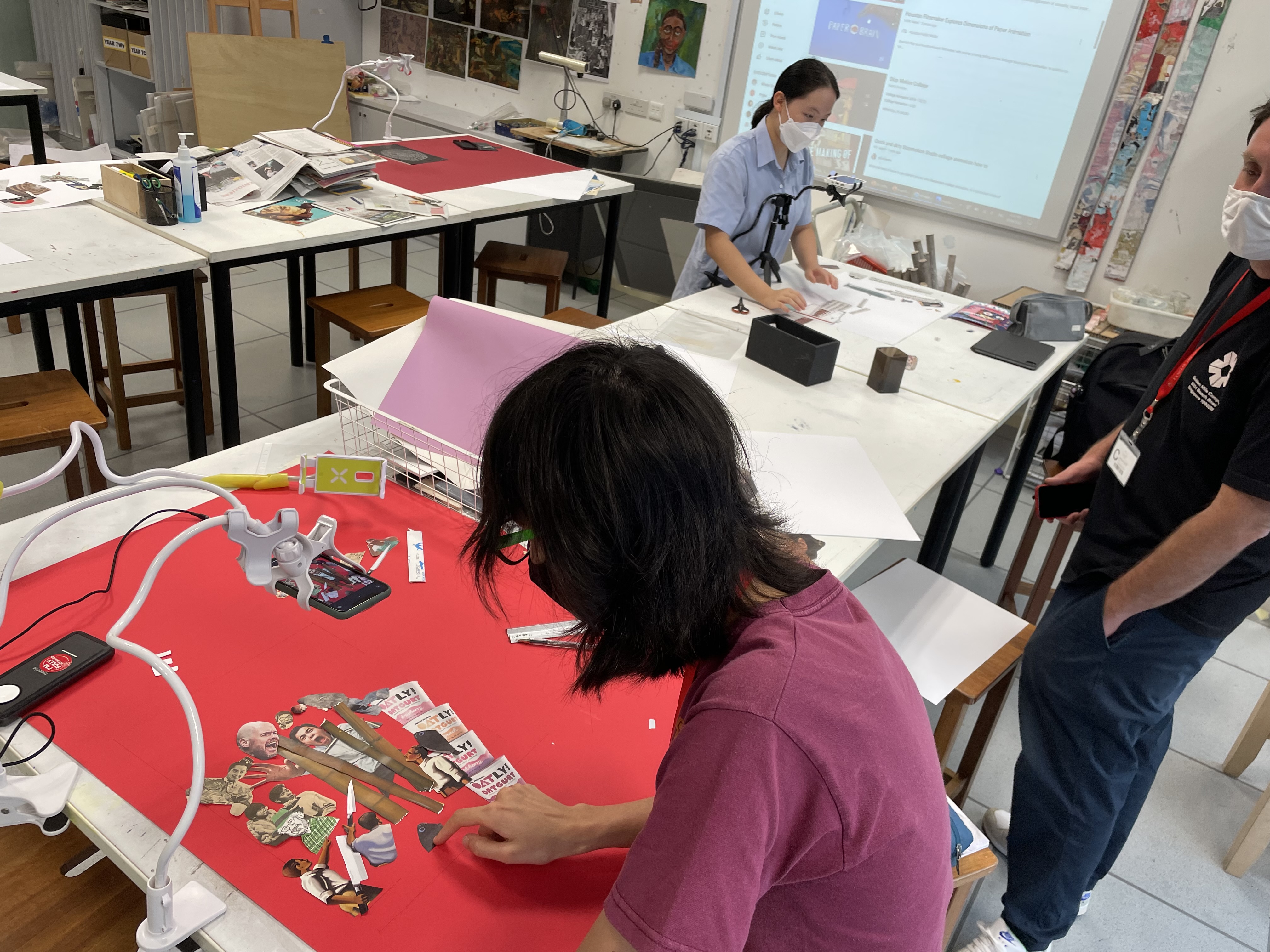 EYEYAH! Collage and Gif Workshop at Tanglin Trust School
25 May 2022
EYEYAH! artists ran a series of workshops with secondary school art students Tanglin Trust School. Students got to experiment with new techniques and learn how to add meaning and complexity to their mixed-media work. In the first 'Conceptual Collage' workshops, students re-purposed old magazines and newspapers to construct meaningful collages inspired by the theme of 'Anxiety'.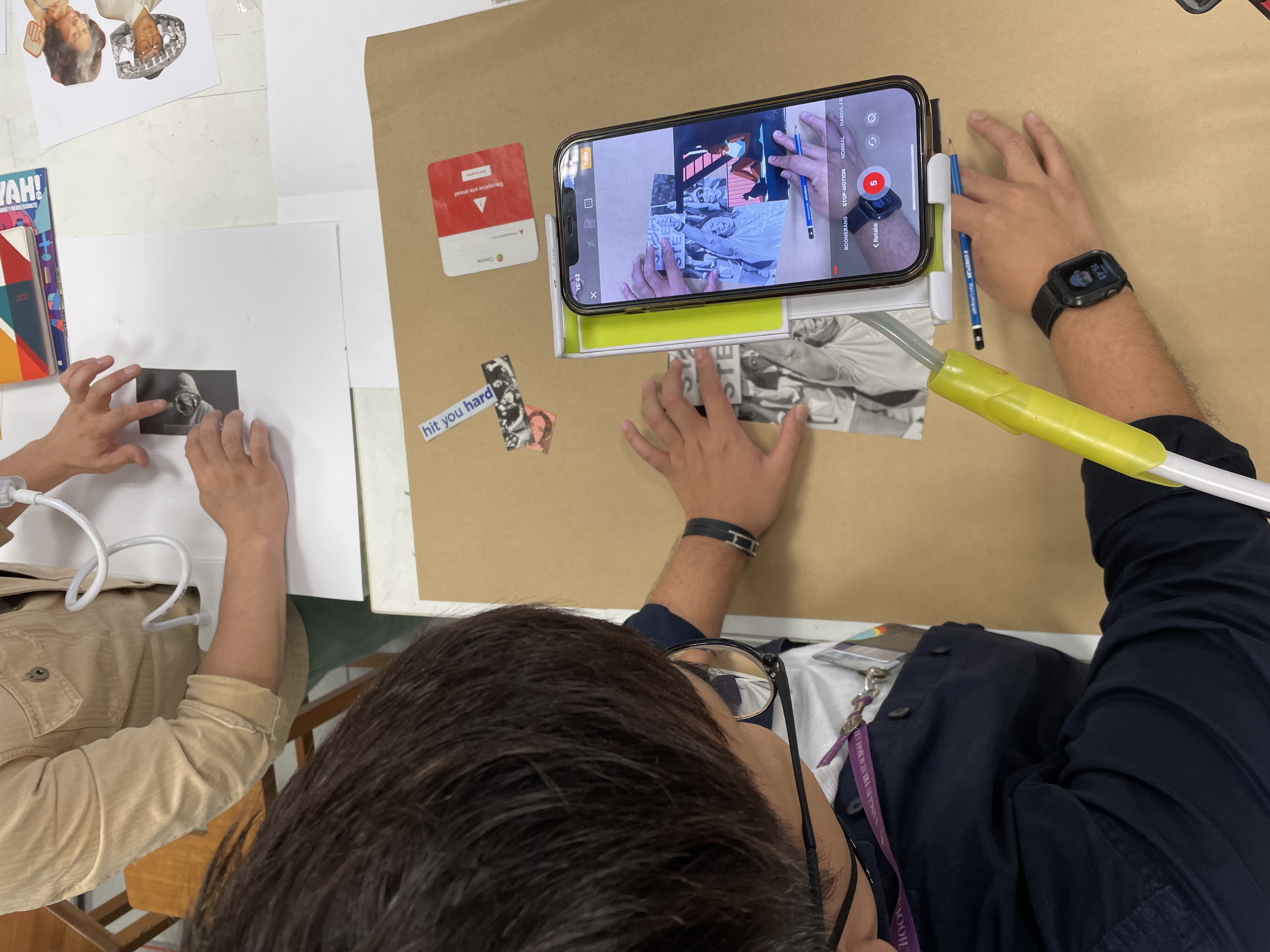 Following on from this, students made short GIFs of their work. The process helps students train the muscles in the brain to develop lateral and inventive thoughts. It also raises awareness of anxiety and can be used as a teaching and class discussion tool as a follow-up. Let's de-stigmatise mental health and make it OK to talk about.
See how both students and teachers worked and played to create thought-provoking works!