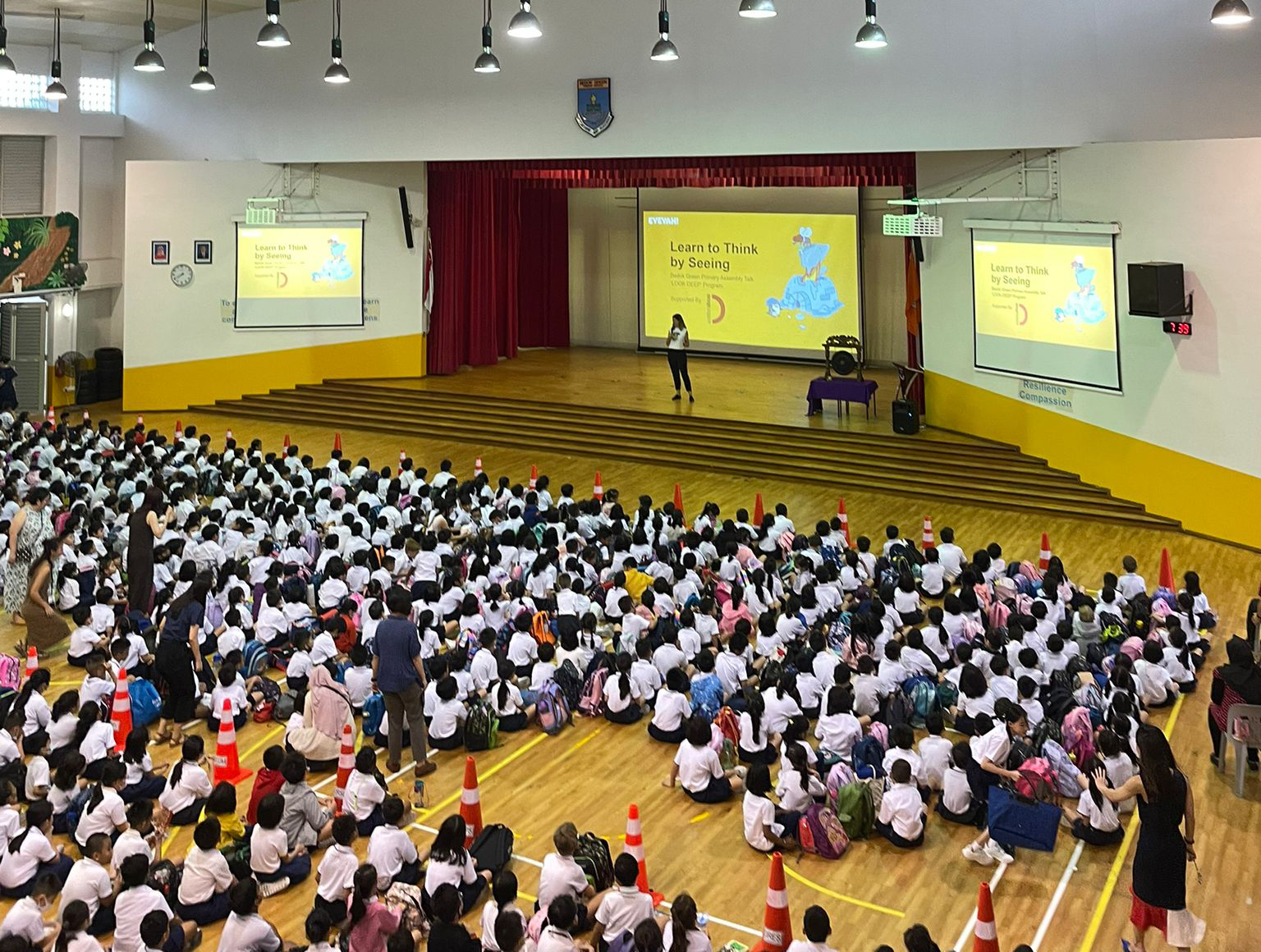 LEARNING TO THINK BY OBSERVING
29 Mar 2023
EYEYAH! Presents a fun and interactive Assembly Talk that uses illustrations and animations to build Design Thinking skills. Supported by DesignSingapore Council.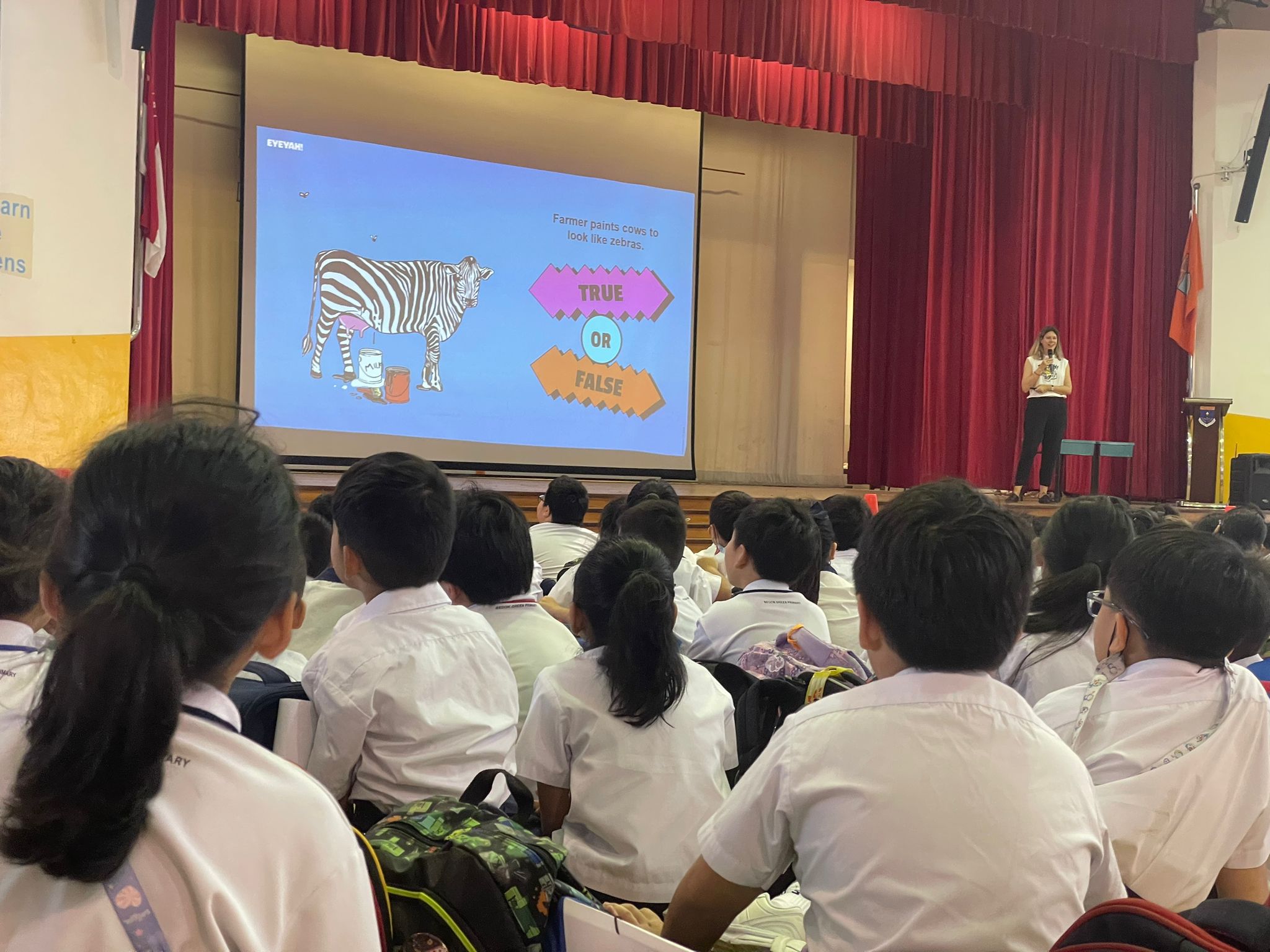 As the need to instil design sensibilities in the young becomes an increasingly more important focus in education, EYEYAH! Has developed an Assembly program that uses eye-catching animations, detailed illustrations, and a 'learn by doing approach' to invite students to practise higher order thinking skills.
Detailed illustrations combined with a slow-looking technique and visible thinking routine refine observation skills. As their curiosity is spiked, students are invited to question what they see and appreciate we all have different perspectives even though we may be looking at the same image. Developed around fun facts dealing with internet safety, sustainability, healthy eating, and mental health, the illustrations are purposely designed to have an educational angle.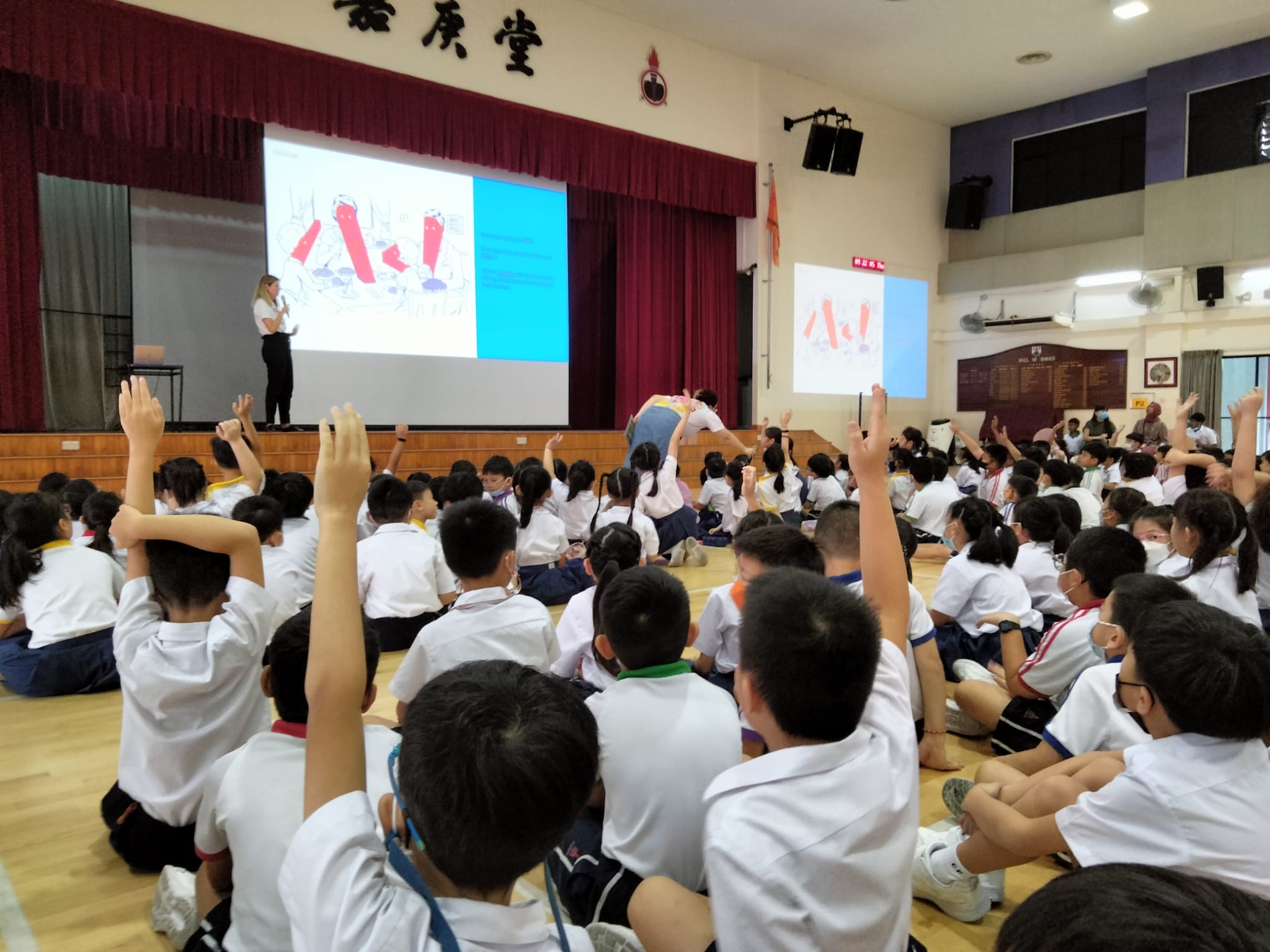 The outcome is a fun, super memorable session where students not only practise design thinking skills but also get to learn about critical social-emotional topics.
The assembly talk is designed for primary and secondary school students. For more details write to education@eyeyah.com