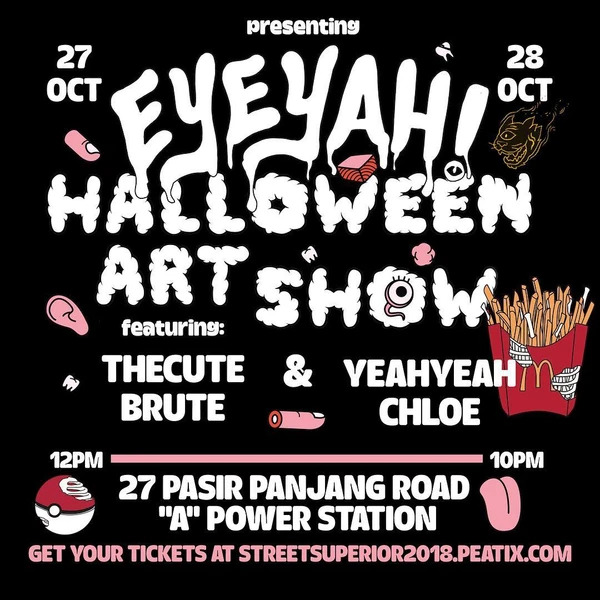 Halloween Art Show at Street Superior Festival 2018
20 Nov 2018
Street Superior Festival was a gathering of subcultures across Sneakers, Streetwear, Music, Digital and Street Art occupying 60,000 sq ft of raw industrial space at the historic Pasir Panjang 'A' Powerhouse.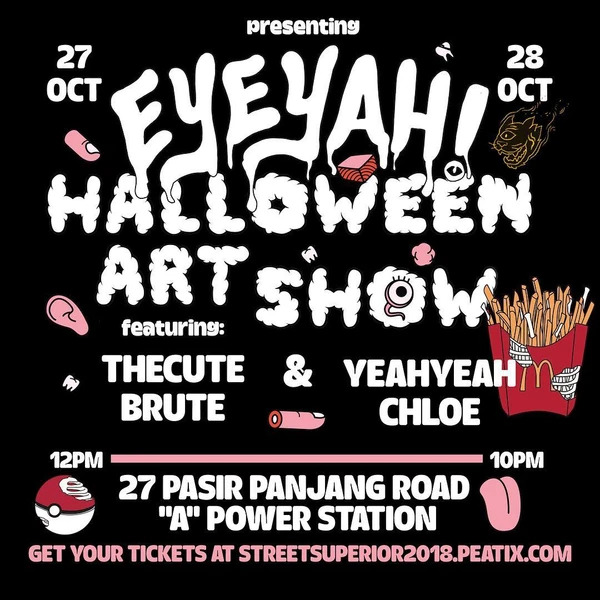 Since the event took place at the end of October, we decided to transform our space into a pop-up Halloween Art Show, for kids and kidults. We highlighted two of our EYEYAH! contributors:
Cute Brute (US) – Based in Brooklyn, illustrator Derek Rippe creates delightfully risque images with characters often in seductive poses or in offbeat situations. The illustrator's clean cut figures navigate a world that's both familiar and surreal.
YeahYeahChloe (Australia) – Using clever juxtaposition, Chloe creates playful images that have deep layers of meaning. Inspired by the world and all the strange things in it. The majority of her work is released through social media.
We transformed some of Cute Brute's artworks into a sound reactive projection and a Cornhole – a game in which players took turns throwing bags of corn at a raised platform with a hole at the far end. The ghost GIF we projected in the abandoned lift shaft was also hugely popular.