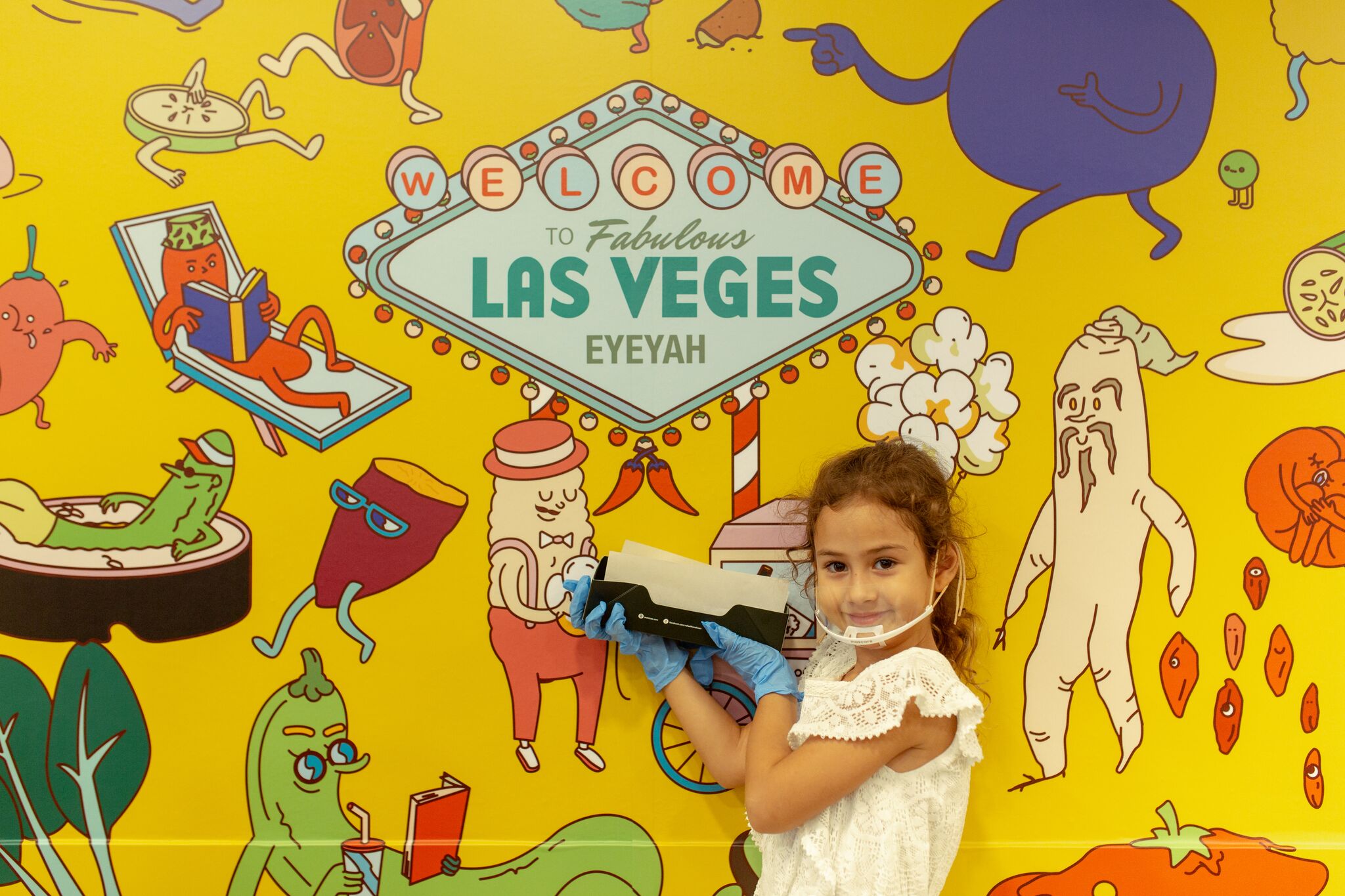 EYEYAH! Pop-Up adds fun and creativity to family dining
23 Apr 2020
We collaborated with home-grown sushi chain Maki-San to launch our first healthy eating focused pop-up in Parkway Parade in East Singapore.
We transformed the Maki-San space located in Parkway Parade with EYEYAH! signature bright colours, with featured works from local artist such as HelloPingu and Adeline Tan. Each touchpoint was designed with engaging and educational graphics to teach children about food and healthy eating.
We worked with Maki-San, well-known for their 'Do-It-Yourself' approach where customers can get Maki rolls custom-made with their own choice of fresh ingredients and created a new menu, especially for children. The menu itself was curated with a healthy dietary approach providing a mix of fresh protein, carbohydrates, vegetables and grains. Each of the six designed makis had its own graphic illustration to champion them as personalities and reinforce their healthy ingredients. The "Rainbow Roll" is packed with multi-coloured vegetables, the "PSLE Buster" consists of brain-boosting superfoods and "The Bomb!" is a spicy explosion in the mouth. With every roll, came a free custom-designed activity sheet.
The pop-up also included interactive storytelling sessions and workshops such as 'vegetable soup' by Roger Jenkins and 'sushi making for kids' which invited kids to make their own sushi and learn about the benefits of different ingredients.
"As a parent, it can be a challenge not only to find affordable and healthy family-friendly eating options but also to get children to eat an array of vegetables. To talk to kids about healthy eating we've designed a super fun immersive food-themed environment and a program to engage them in the creative process of making their own food and learning about the ingredients along the way. A child who may previously have dismissed vegetables may start to see them from a new perspective and begin eating them." Said Tanya Wilson, our EYEYAH! Founder.
"There are many families who regularly visit our outlets and this collaboration with EYEYAH! enables us to engage them in a unique way by really adding value and making their experience so much more than a meal. We are piloting the concept in Parkway Parade and will look into rolling it out in other outlets and even as a stand-alone 'EYEYAH! Café' concept." Said Alvin Tan – Director, Maki-San.