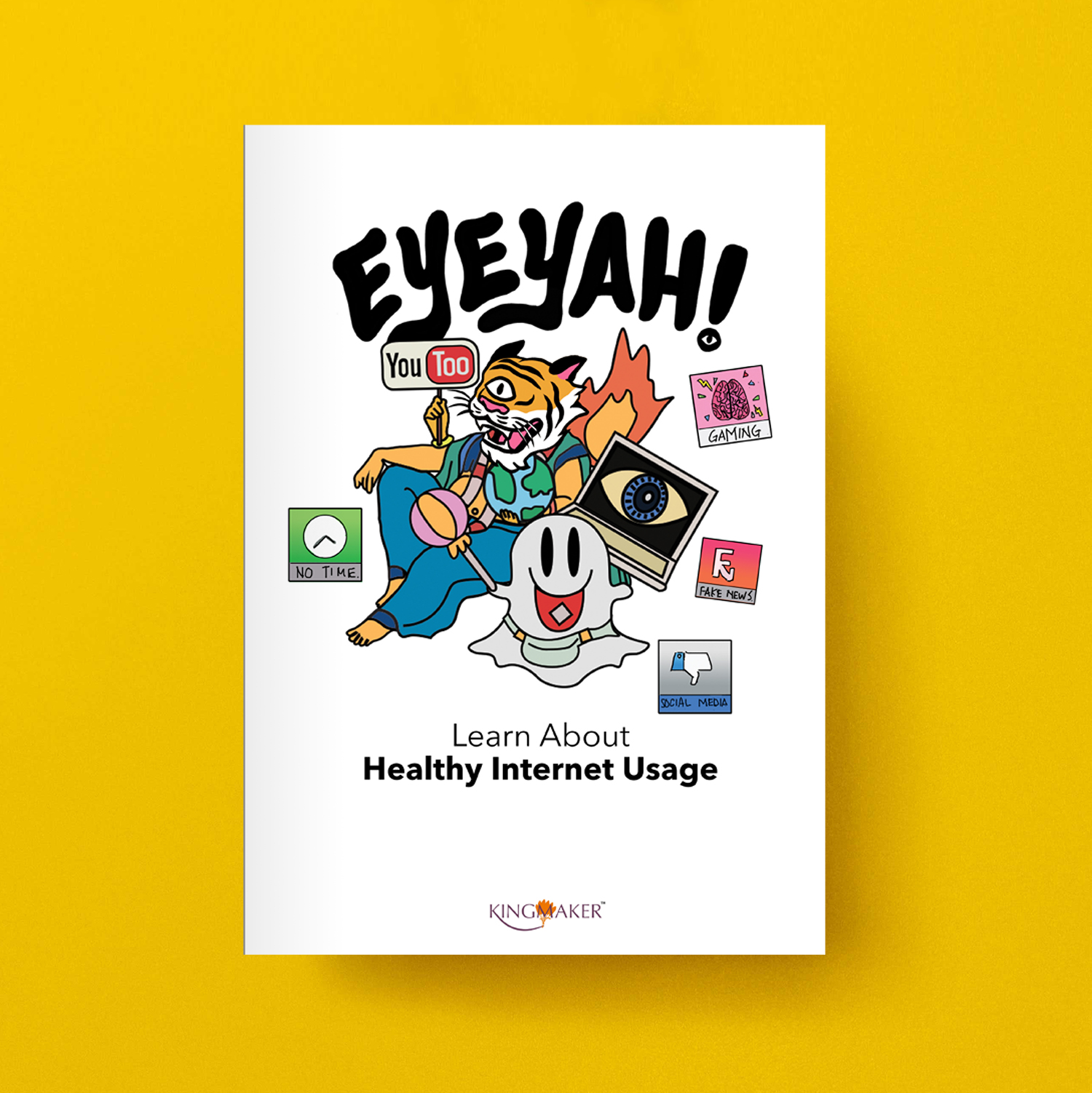 EYEYAH! Goes Into Schools
24 Feb 2018
EYEYAH! has partnered with Asia's leading cyber wellness and media literacy consultancy Kingmaker to bring our visuals to school children across Singapore.
Kingmaker has been running a range of programs to impart responsible internet usage to primary, secondary school children and their parents since 2012. Their robust curriculum gives children a critical insight into how the media industry works. Beyond savvy navigation and consumption of media, participants are also taught practical ways to use media skillfully.
We attended a number of Kingmaker sessions and were impressed by the experiential, forward-looking and practical approach to learning. We have collaborated with them to create a series of worksheets that fuse our visual content and their curriculum.
The worksheets will be rolled out to 150 participating schools and 300,000 school-children throughout 2018.
After seeing how an artist visualised the internet, children are asked to draw their own internet creature.
The visual brings to life the concept of drowning in media and immediately draws the readers' attention.
Children have to think about what the artist is trying to convey. To decipher the image they have to place themselves in the shoes of the artist. This exercise develops observation, concentration, imagination and visual literacy.
Schools interested in participating can contact Kingmaker here.