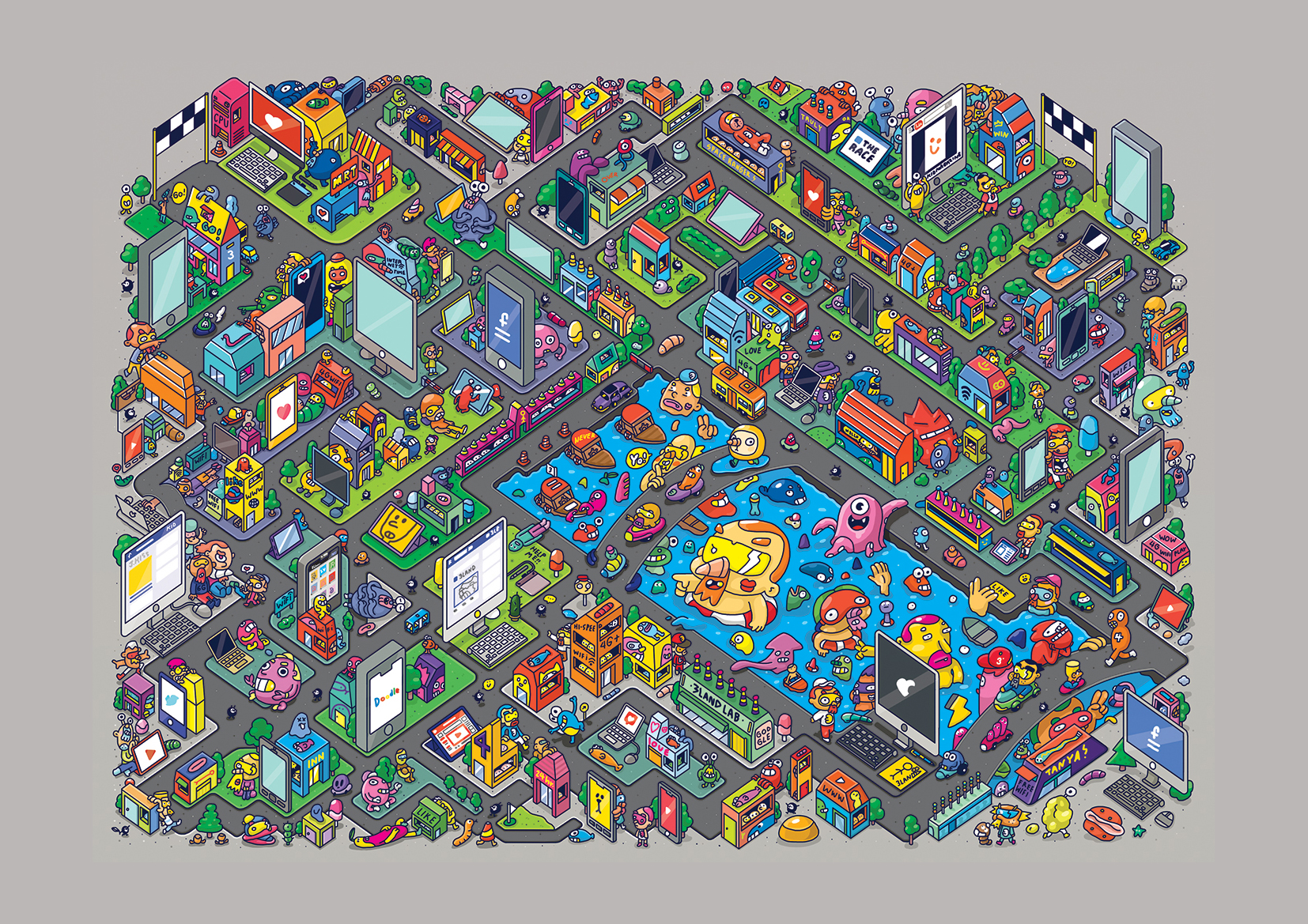 Artist Feature: 3LAND
29 May 2019
"It's like magic."
Originally from Thailand, Nagoya-based Artist 3LAND specialises in creating characters and imaginative worlds. Inspired by his family and his new-born son, 3LAND's creations are accessible and fun for kids.
We spoke to 3LAND, with questions from a 12-year-old, to find out more about his life as an artist.
How long have you been an artist?
I started drawing about 10 years ago. I didn't know what else to do at the time, and I knew I loved drawing.
Why did you start drawing characters?
When I was young, I didn't have so many friends, so I created characters so I can have more friends. I liked to create my own imaginary world with buildings and characters.
What is your favourite artwork of yours?
The first one I drew – it was a big town. I liked that I could draw so many characters and buildings, it was like a big city and I worked on it for two days.
What inspires you to create?
My kid! And my wife and friends.
If you weren't an artist what would you be?
I would be a farmer. I like nature, and sometimes I just feel like an animal. When I'm sitting under a tree, I'm happy, like I'm at home.
Do you have any advice for young aspiring artists?
For me, art is everything, and if you like to draw you should just draw and have fun with it, don't think about it too much. When you have no ideas and you just want draw, just do it! Like when you want to sing for no reason, just improvising something can make you feel better. It's like you can talk to yourself and express something inside you. I think that is good, it's kind of magic.
Just do it, just draw.
Watch this space for more Artist Features!