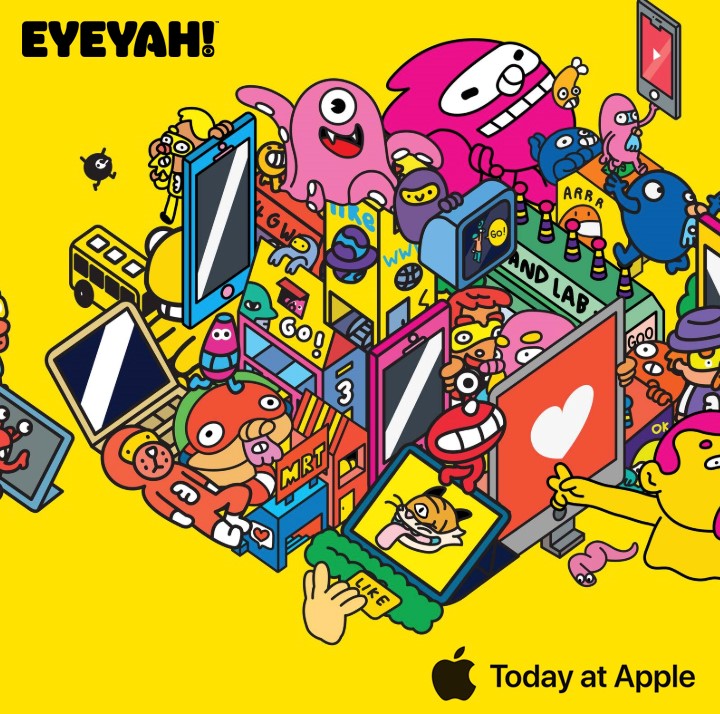 Art Lab for Kids: Digital Collaging with EYEYAH!
06 Jun 2019
EYEYAH! had the honour of being invited to hold a digital collage workshop at the Apple store in Orchard as part of Today at Apple.
With roughly 30 excited kids, and their parents, in attendance, we went through how to use the basic tools of Procreate to make their own Internet collage out of 3Land characters from his Internet Super Highway artwork.
At the end of the workshop, we had a short sharing where the kids could showcase their artworks on the big screen and talk about it. We got to see some really amazing works with strong messages about Internet safety.